CASE2green: design meets sustainability in the new PLIKO glasses case
26 May 2020
Fedon is constantly looking for innovative solutions to minimize the environmental impact of its products and decrease the coupled materials necessary for their realization.
The sustainable design of Pliko was born from this commitment and the constant application of the rules defined by the CASE2green project. The patented Fedon glasses case, was made with a single material and a single seam.
PLIKO: the minimal and eco-friendly glasses case
Pliko has been renamed the "minimal glasses case, friend of the environment". Its long and narrow shape has been specifically designed to reduce volumes during shipping and, consequently, to limit CO2 emissions in the air during the transport phase.
This innovative spectacle case is made of Salpa material, or regenerated leather, obtained by means of a shredding process, with subsequent recomposition of the leather waste. This material has a particularly pleasant rendering to the touch and can be customized with digital printing and other processes to give a unique identity to the final product.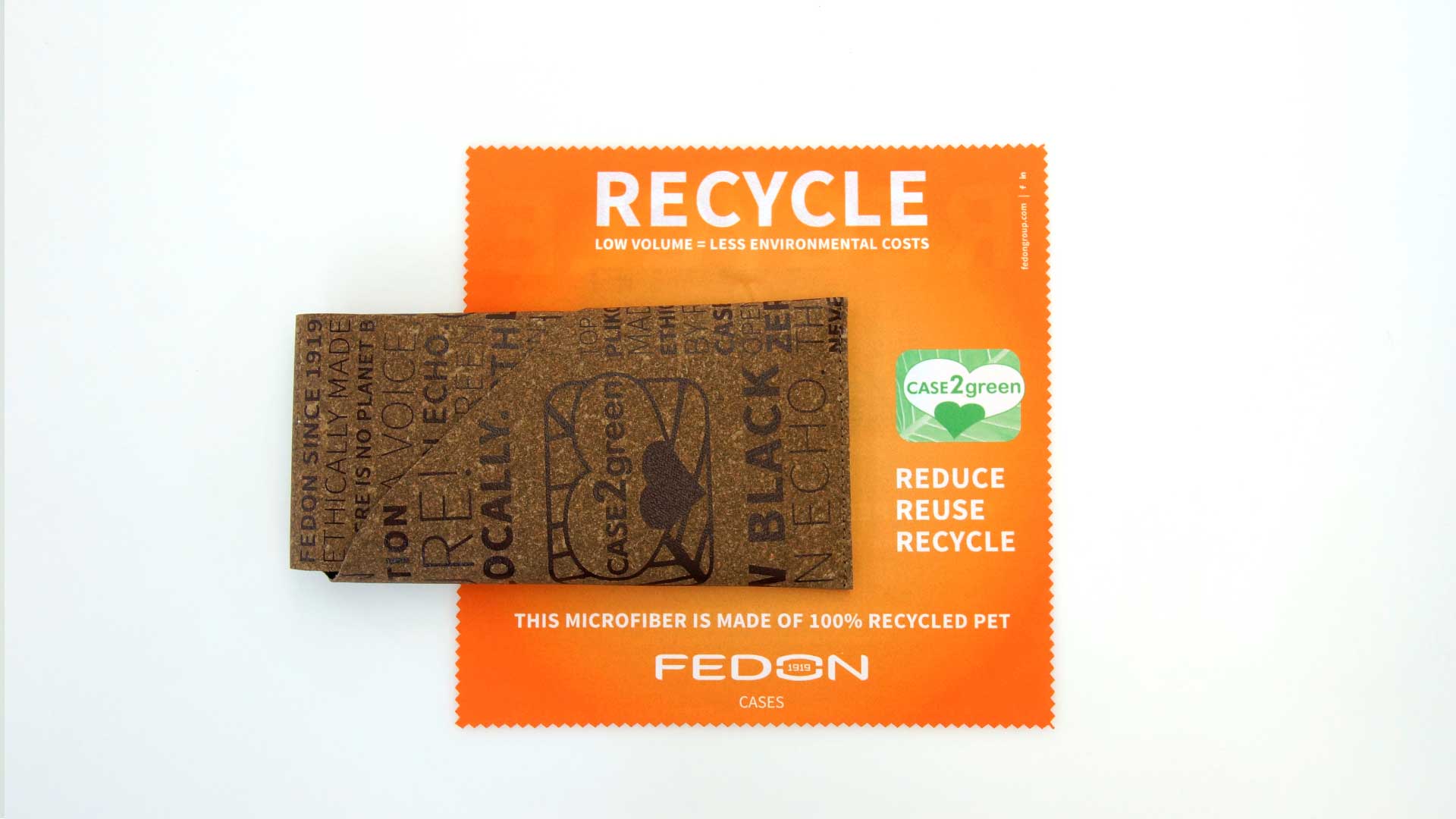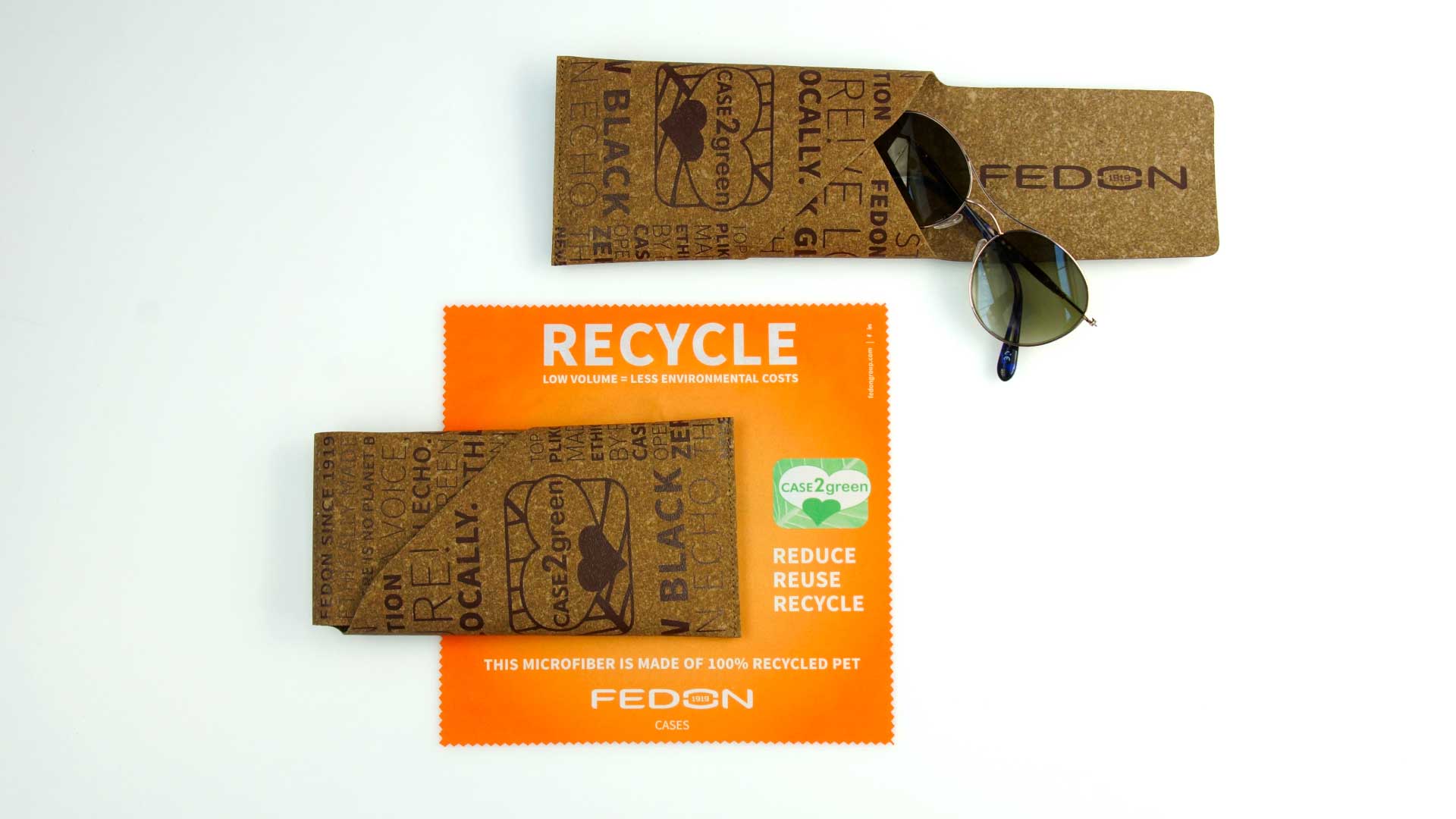 Furthermore, its realization involves a single band of material, with only one seam: two characteristics that considerably reduce the environmental costs for its production.
Pliko therefore proves to be an eco-friendly glasses case, not only for its shape, but also for the manufacturing processes and the materials used, which derive from recycling processes. This makes it the perfect case to combine with a collection of glasses with an urban soul, which winks at the environment without sacrificing innovation.
Pliko is a CASE2green branded spectacle case, the Fedon label assigned to cases that meet specific sustainability requirements, relating to the materials used, manufacturing processes and transport.

Ecological microfiber cloth for lens cleaning
Cleaning the lenses is a very important operation, especially at the current times. For this reason, it is essential to use a high-quality microfiber cloth that does not scratch the lenses and protect them, extending the life of the glasses and protecting the wearer's eyesight.
Fedon offers a microfiber cloth made of recycled PET, fully customizable in full color with your own logo or other graphics. The nature of the material lends itself easily to satisfy the creativity of the most demanding designers, while the four-color printing guarantees bright colors and high definition images.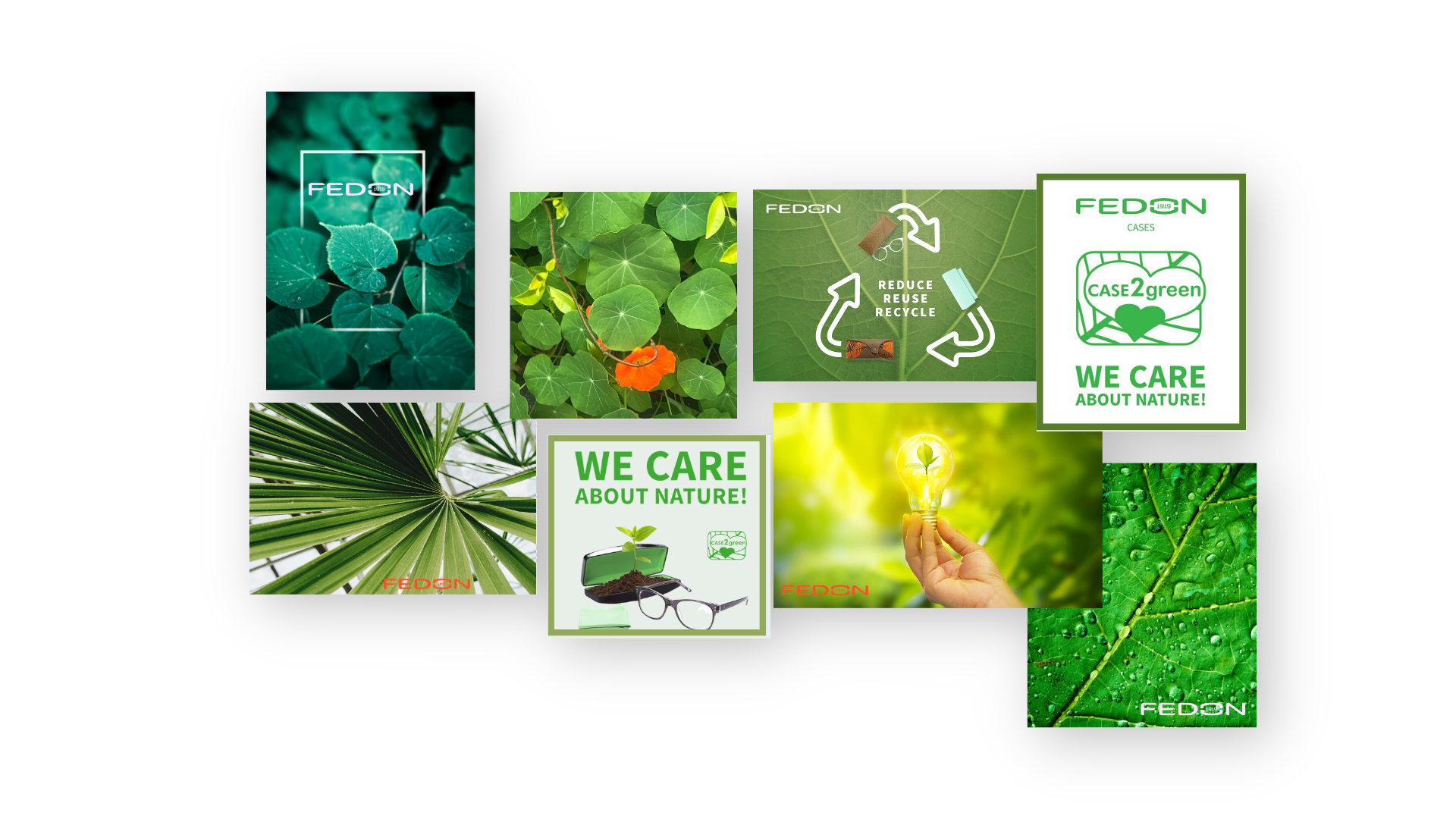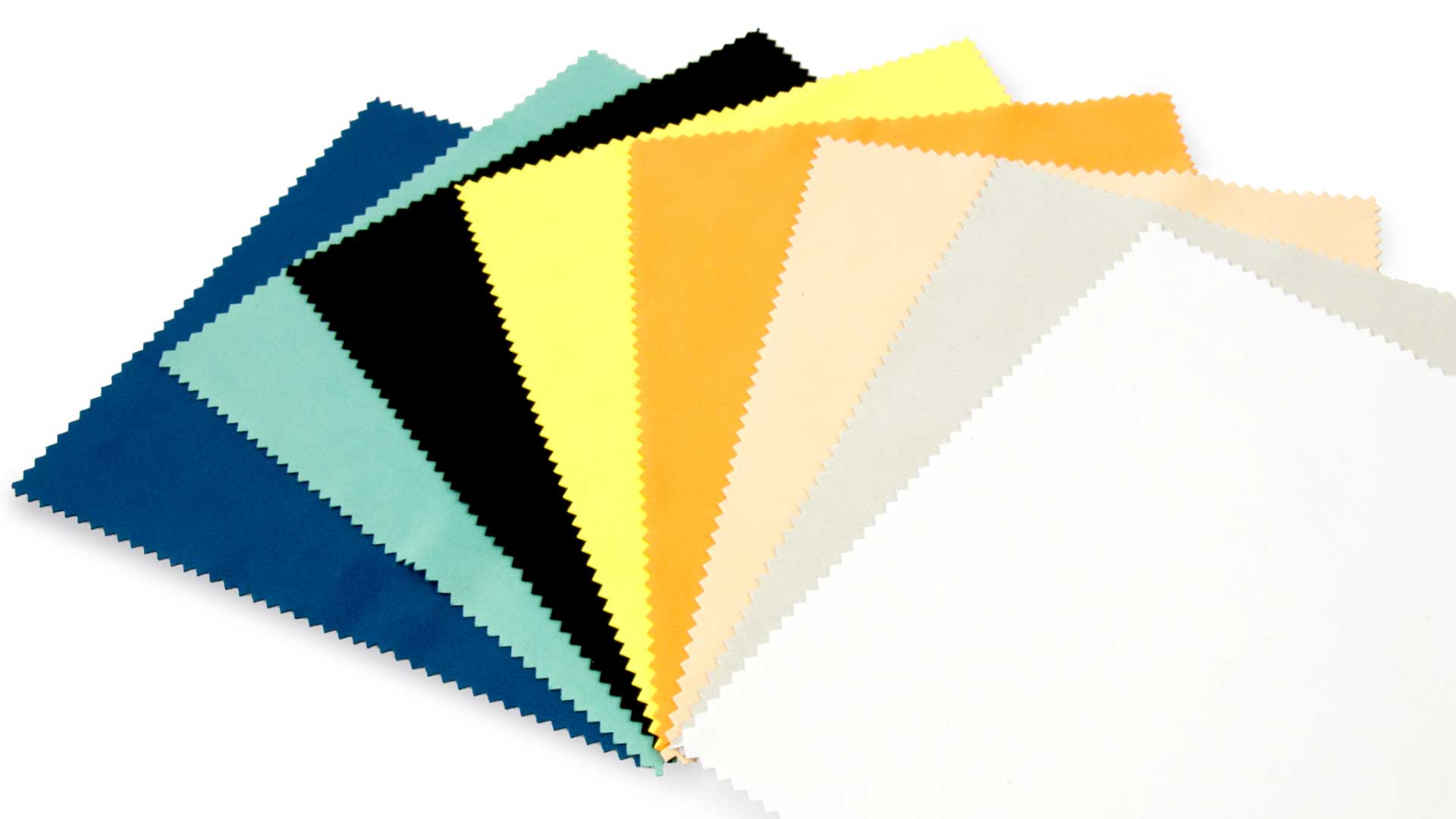 Details matter!
A collection of eco-friendly glasses tells a story of sustainability only if all the elements that compose it are coherent and well recognizable. So the eco-friendly glasses match perfectly with the CASE2green cases and the microfiber cloth derived from recycled PET.

Have you created or are you planning a Collection of ecological and sustainable glasses?
Pliko is just one of the eco-friendly models that Fedon can offer you.