CASE2green eyeglass cases and sustainable logistics: Fedon faces the challenge of the future
08 October 2020
The environmental sustainability of a company goes also through the definition of a sustainable and cutting-edge logistics plan. For this reason, Fedon has set the goal of achieving an "economic" and "ecological" balance that allows the company to be productive without having a negative impact on the environment.
On what points is sustainable logistics based on?
- reducing waste
-optimizing consumption
-encouraging reuse
Fedon toward sustainable logistic
Here are the strategies that our company put in play to be efficient in each of these aspects.
We have adopted an Environmental Management System which guarantees and certifies our commitment to research, management and reduction of the environmental risk of all our activities.
In addition, since 2015, a photovoltaic system has been installed in the production site in Alpago (BL) to promote energy saving and limiting CO2 emissions into the environment. Today, about 70% of the electricity used by Fedon plants located in Italy comes from renewable sources.
The desire to protect the environment also drives us to modify the company electrical system, by choosing one with greater energy efficiency, both for the offices and for the production departments.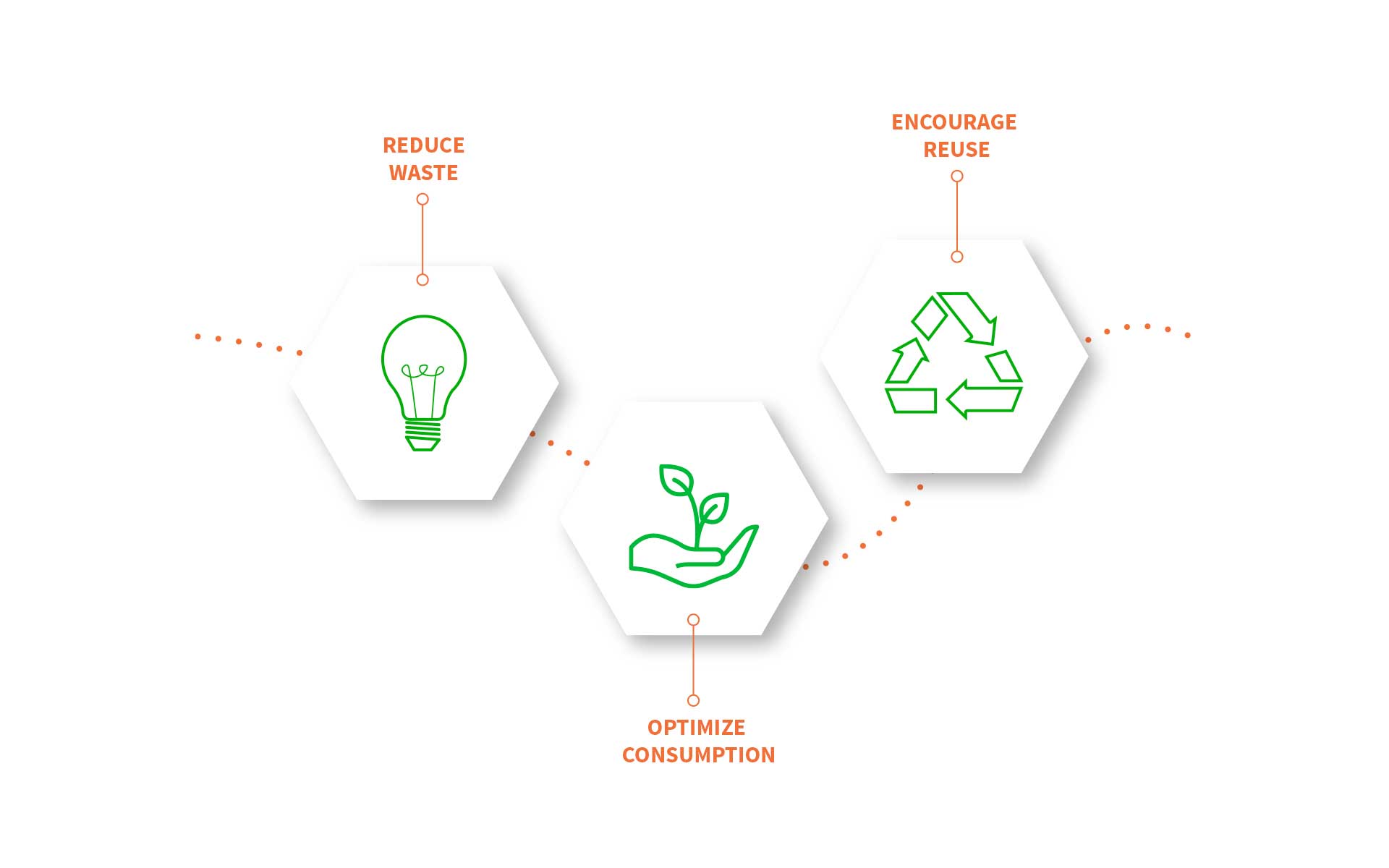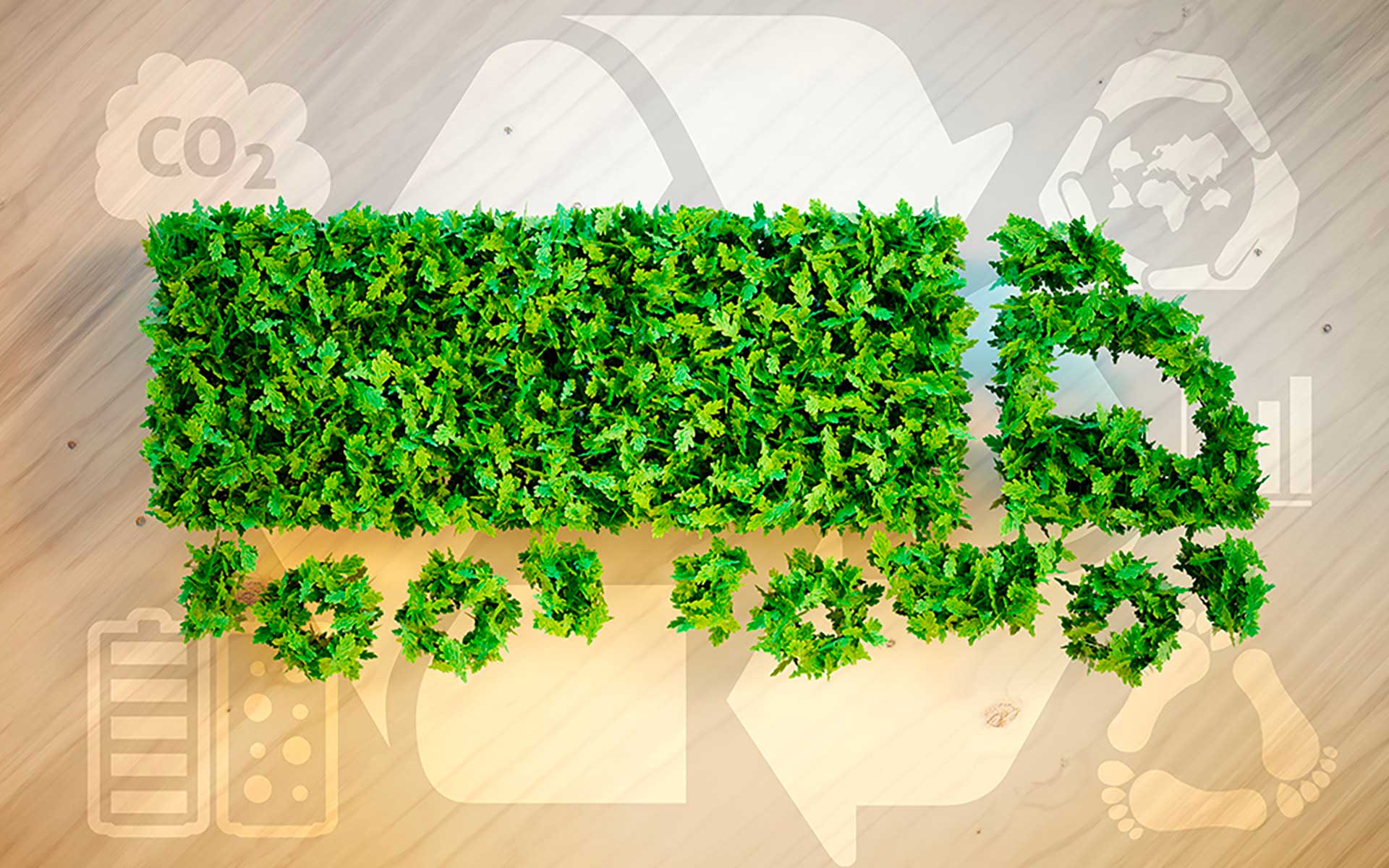 Our warehouses are gradually reducing the use of plastic replacing it with more sustainable materials. In particular, plastic packaging materials have been replaced by recyclable cardboard, and we are working to reduce its use also in the entire Group.

Reuse of packaging
The boxes chosen for the transport of products are made of cardboard and customized with graphics that tell how they can be reused.

Furthermore, all the Fedon suppliers guarantee full compliance with ethical as well as qualitative standards, and are periodically subjected to supervision.
Transport volumes and sustainability: the Forbito project
Another point to consider when it comes to logistics are the volumes of transport. With the Forbito project, the Fedon sustainability team has improved the transport management efficiency of finished products.
Forbito, is a design case - here in a version covered externally with PVB an eco material derived from the recycling of safety glasses, like cars whindshield while the inner lining is made of elastane deriving from the recycling of fishing nets recovered at sea - that can be folded and flatted. This feature allows to significantly reduce the costs and emissions related to its transport.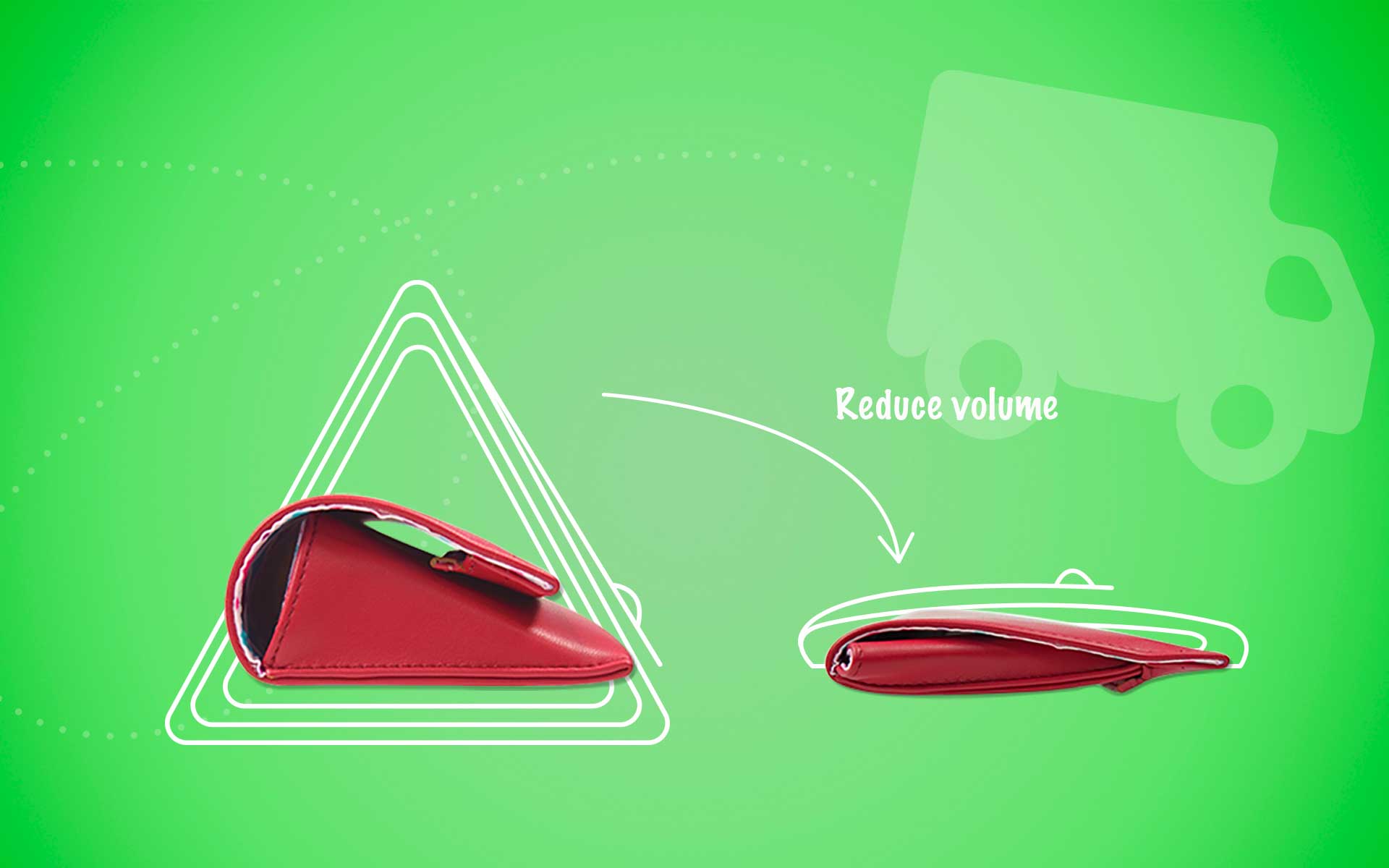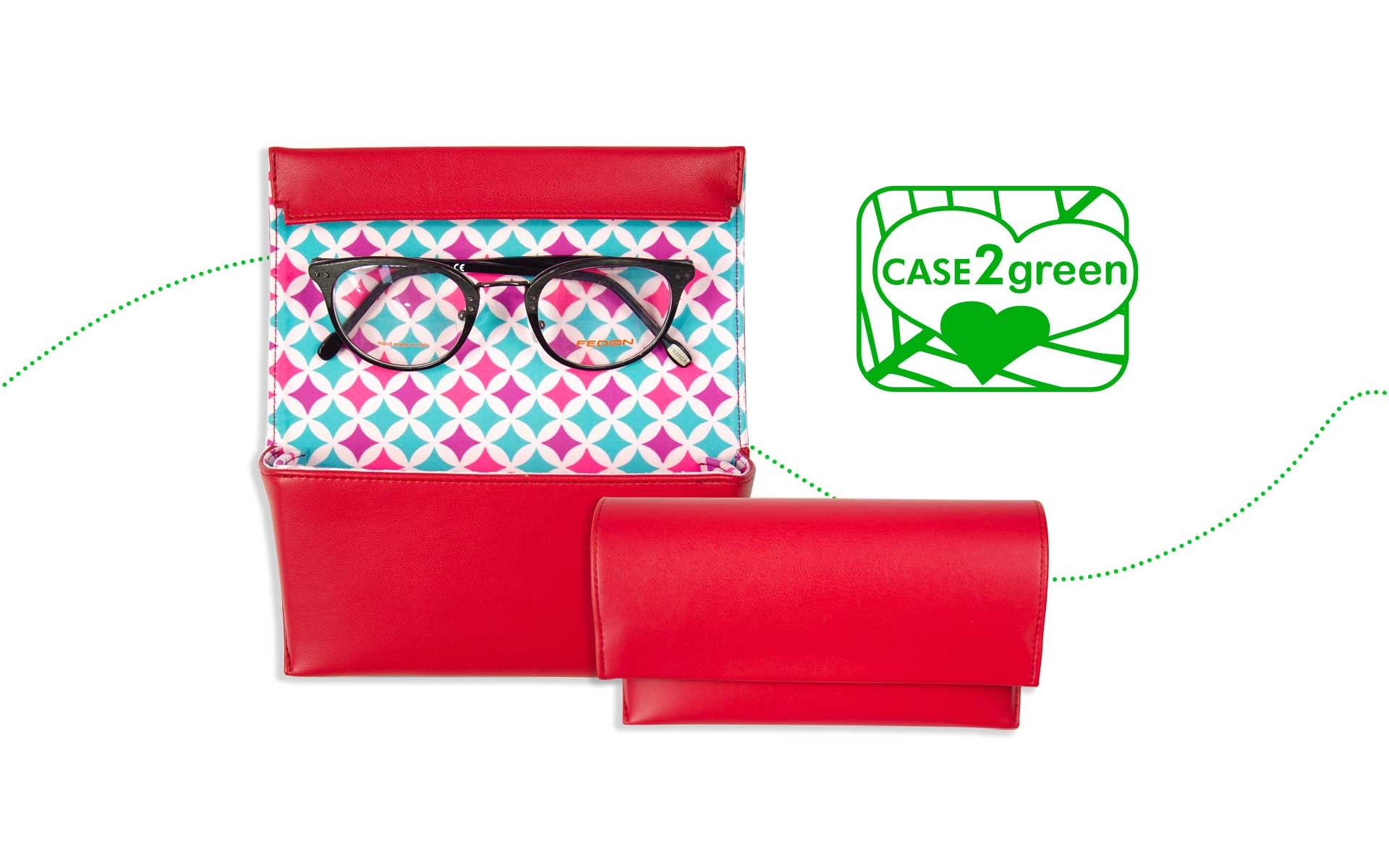 The CASE2green project
Forbito is part of the Fedon CASE2green project, which brings together the new generation of environmentally friendly eyeglass cases. In our vision, today the designer's work is not limited to conceiving beautiful and functional objects, but it is also focused on the creation of waste limiting solutions, which are easily transportable and take up little space in the warehouse.
In fact, the classification of CASE2green cases measures sustainability through 4 parameters:
materials
manufacturing processes
transport
design
Design, beauty and functionality are thus at the service of the environment, giving life to eyeglasses cases with reduced dimensions, multifunctional and made with recycled, waste materials or derived from renewable sources.
Each project is unique and for this reason Fedon has set up a dedicated working group, which evaluates and proposes the best solutions in terms of innovation, functionality and eco-design, the new frontier towards which the company is orienting its activities.