Eco-Canvas:
we transform the commitment to the environment into something concrete
08 September 2021
The economic development of some areas leads to a constant increase in the use of textile products, one of the categories with the hightes water consumption.
About 2,700L of water is needed to produce a cotton t-shirt.
Textile sector - consumption
Regarding the water consumption and the use of raw materials, clothing, footwear and home textiles represent one of the highest expenditure categories in the EU.

This sector caused approximately 654 kg of CO2 equivalent emissions per capita.
What to do...
We need to find a way to bring the products back into the economy system after use, without turning them into waste, and without wasting all the water used in their production.
We wanted to help!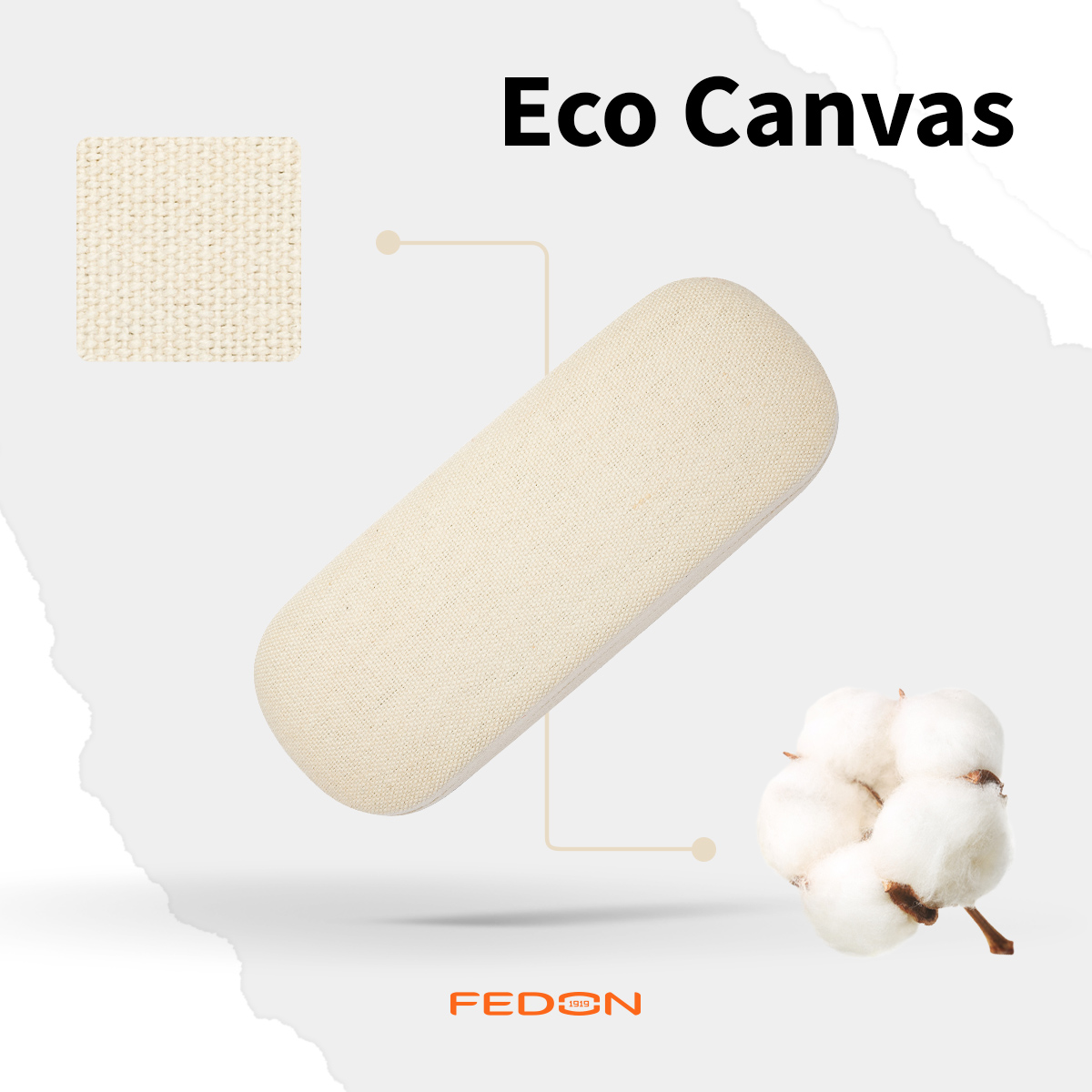 We found an opportunity
It was from these reflections that we created eyeglass cases in Eco-Canvas material. These Eco-Friendly cases of the CASE2green collection are covered in cotton, a natural material, perfect for those people that are looking for an environmentally friendly product with a story to tell.

In addition, our recycled cotton comes from pre-consumer waste generated during the processing of raw materials and from post-consumer waste such as clothing and home textiles.
This is the way we transform our commitment to sustainability into a concrete production reality.
Commit yourself to the environment and to your customers by presenting them our sustainable products!