Optical shop: impulse purchases, to improve the performance of your Christmas campaign
04 November 2019
The time to think about Christmas presents is approaching, and every retailer should be ready to fulfill all consumer needs.
November is the perfect time to start planning your Christmas sales campaign.
Focusing on impulse purchases is always a good idea!
What are impulse purchases?
They are purchases of small amounts that give a strong sense of satisfaction to the consumer.
In fact, he did not think of buying that product, since he did not feel a real need for it, but the circumstances led him to choose exactly that product and be happy for the great deal.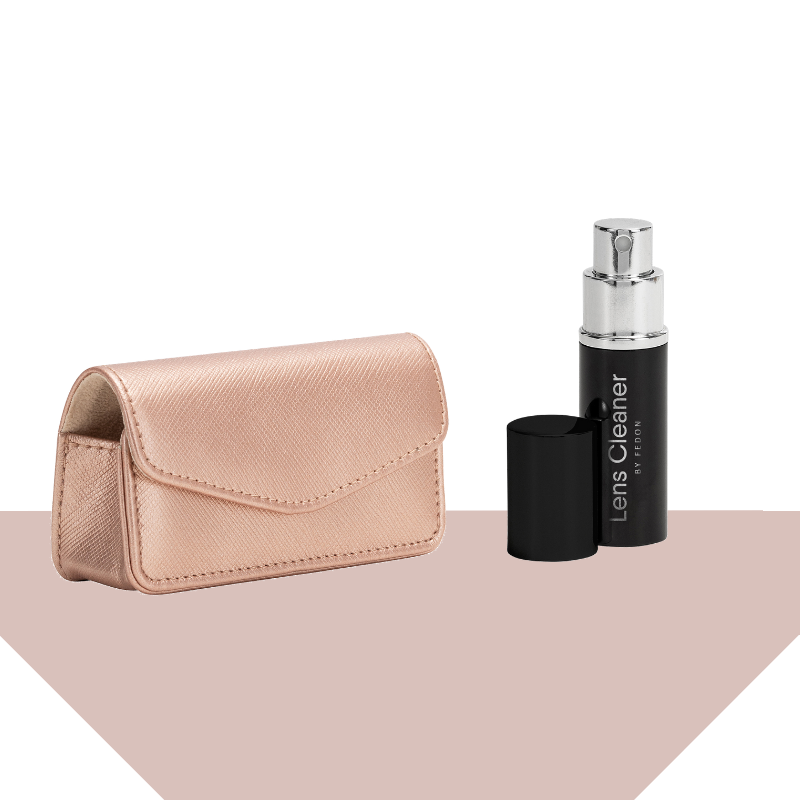 Paros kit for lens cleaning
Fedon, in view of the Christmas period, offers the Opticians an unmissable novelty.
KIT PAROS, a lens cleaning kit consisting of a cleaning spray in a refillable bottle and a dedicated case.
Kit Paros comes in four colors, it is small, pocket-sized and multi-purpose and can be used also as holder for small items, make-up, coins, hair accessories. It is also available with a dedicated display.
The round shape of the spray and the precious packaging in imitation leather with a smooth or saffiano finish make KIT PAROS the perfect accessory for every occasion.