Mr Klar Spray anti-fog: an ally to see clearly even with the face mask
20 January 2021
Eyes are our lenses on the world, they allow us to see others, admire a panorama, evaluate a distance, play sports, work. That's why we must always take care of them.
How many times do we find ourselves dealing with fogged glasses?
All people wearing glasses will have faced at least once a situation like this: it is winter, you go out for dinner, enter the restaurant and suddenly everything becomes so foggy that you cannot walk without taking off your glasses. That's the moment you start to put on, shake and clean your glasses again and again..
Another misadventure with which we have now learned to live with, comes with the massive use of face masks, thanks to which fogging is no longer a quick moment of the day, but it's perennial.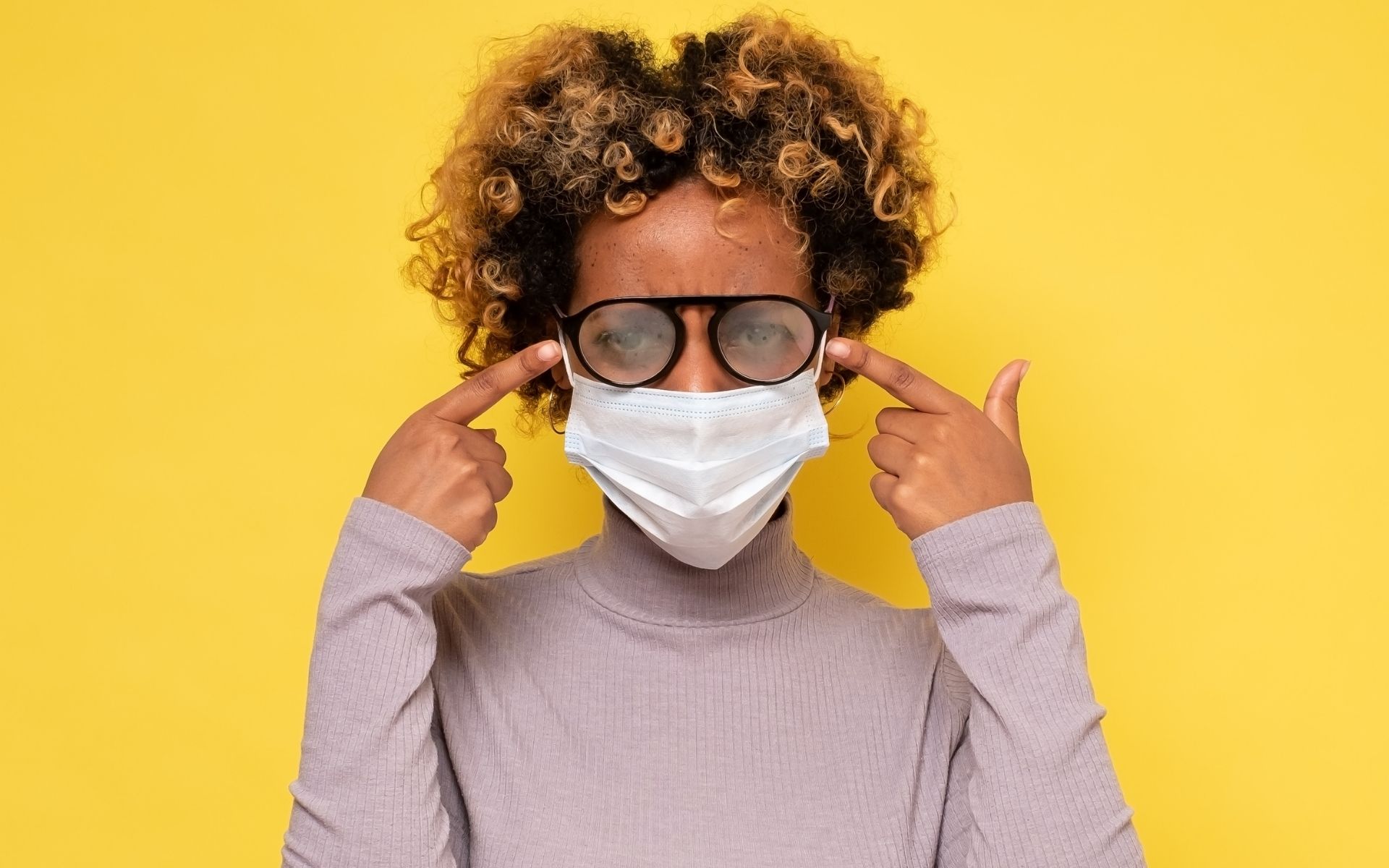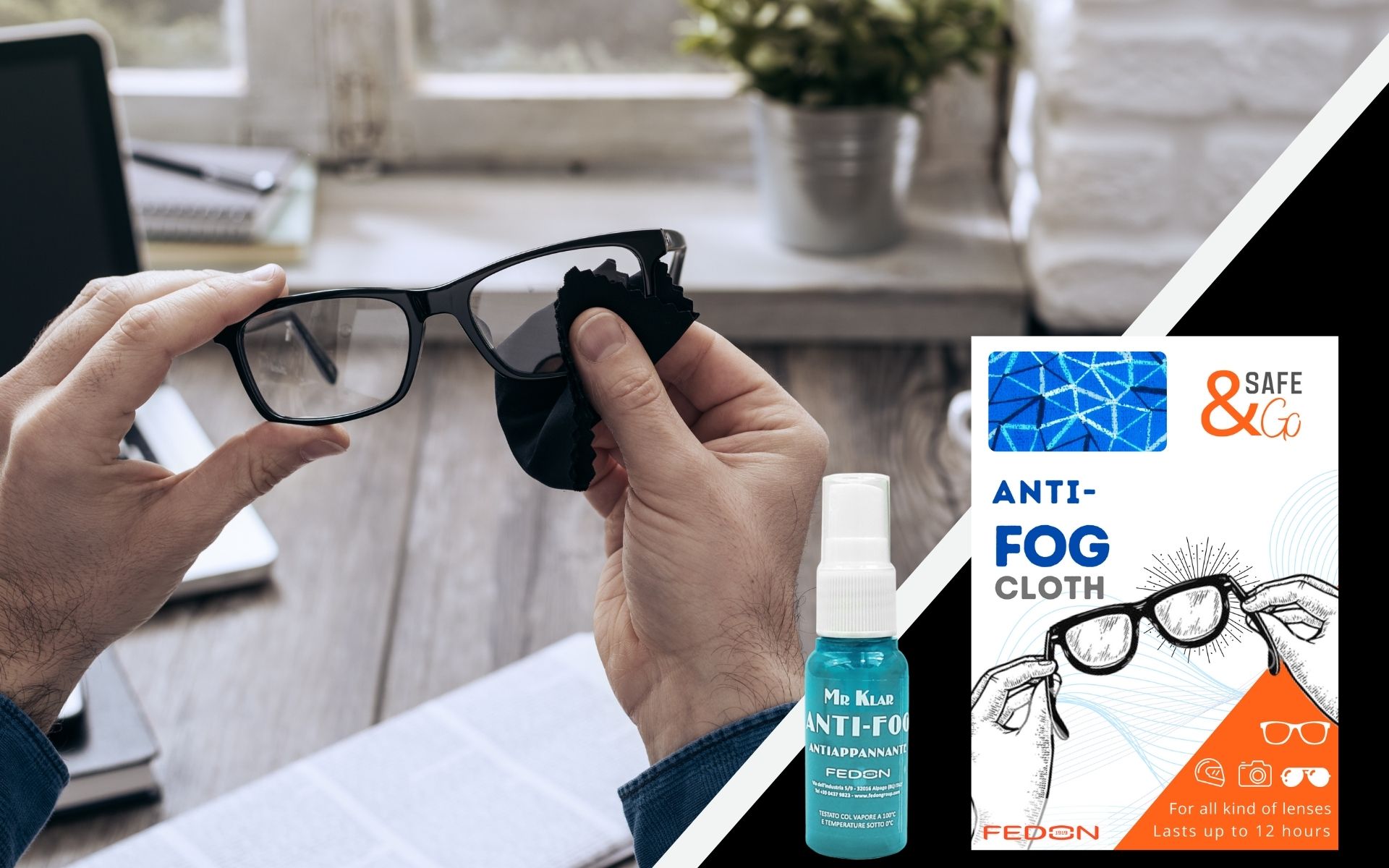 Why do glasses fog up?
When we wear a face mask the air we exhale is directed upwards to the glasses. In contact with the lenses, the water vapor condenses, forming small droplets that create fogging. The result is a clouded view followed by an annoying and endless cleaning ritual.
The solution: Mr. Klar Antifog Spray
To solve this problem Fedon proposes Mr. Klar anti-fog spray guarantees a long-lasting fog-free view.
It is manufactured in Italy and is safe for both skin and eyes.
In addition to the spray, a special anti-fog microfiber cloth is also available in the Fedon Safe&Go range of products.
4 tips for combining goggles and face masks
Often use anti-fog spray or microfiber cloth on your lenses to keep them clean and protected from vapor.
Wear a face mask of the right size for your face. If it is too big it will allow the passage of the breath upwards.
Place the mask well on the nose for maximum grip.
Insert a triangle handkerchief inside the mask at the height of the nose. The moisture from your breath will be absorbed by the handkerchief, preventing condensation.
Read another news about anti-fog sprays:
Fedon donates anti-fog sprays to the Belluno San Martino hospital