Microfiber cloths for glasses: the accessory that can't miss in your optical shop
12 October 2021
Microfiber cloth for eyewear cleaning is an useful and functional product that can extend the life of the spectacles, always keeping it impeccable.
Useful, functional, always with you: that is the quality microfiber cloth
During the winter season, microfiber becomes even more essential to avoid lens fogging, in combination with an anti-fog spray.

To be truly effective and able to capture and retain dust, microfiber must have specific features, such as softness and quality micro particles.
For this reason we rely on Korean microfibre, among the best available on the market - also in terms of functionality.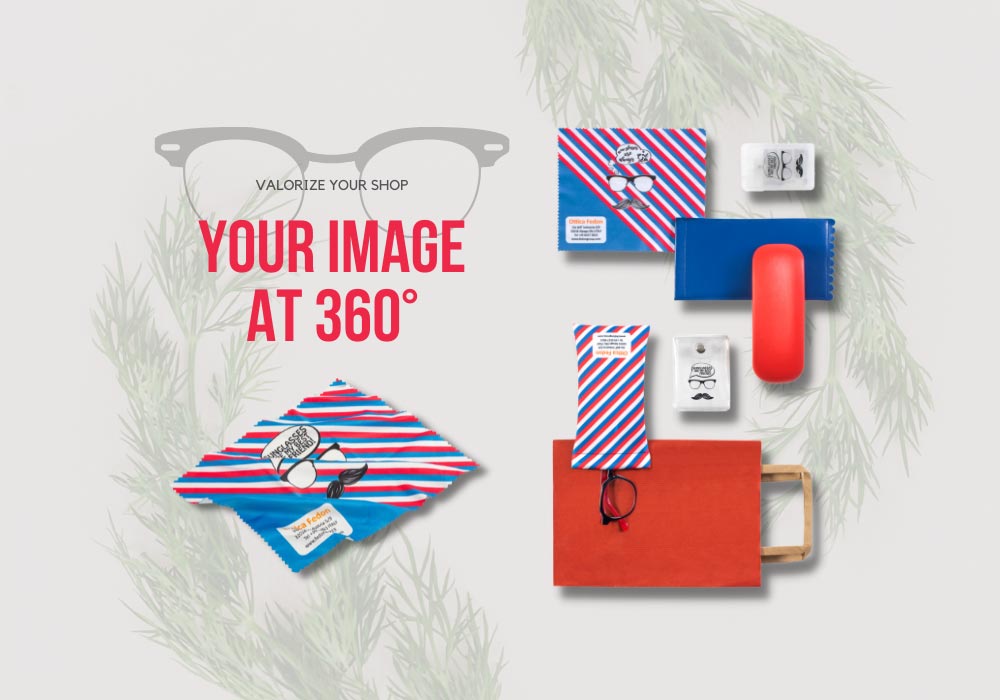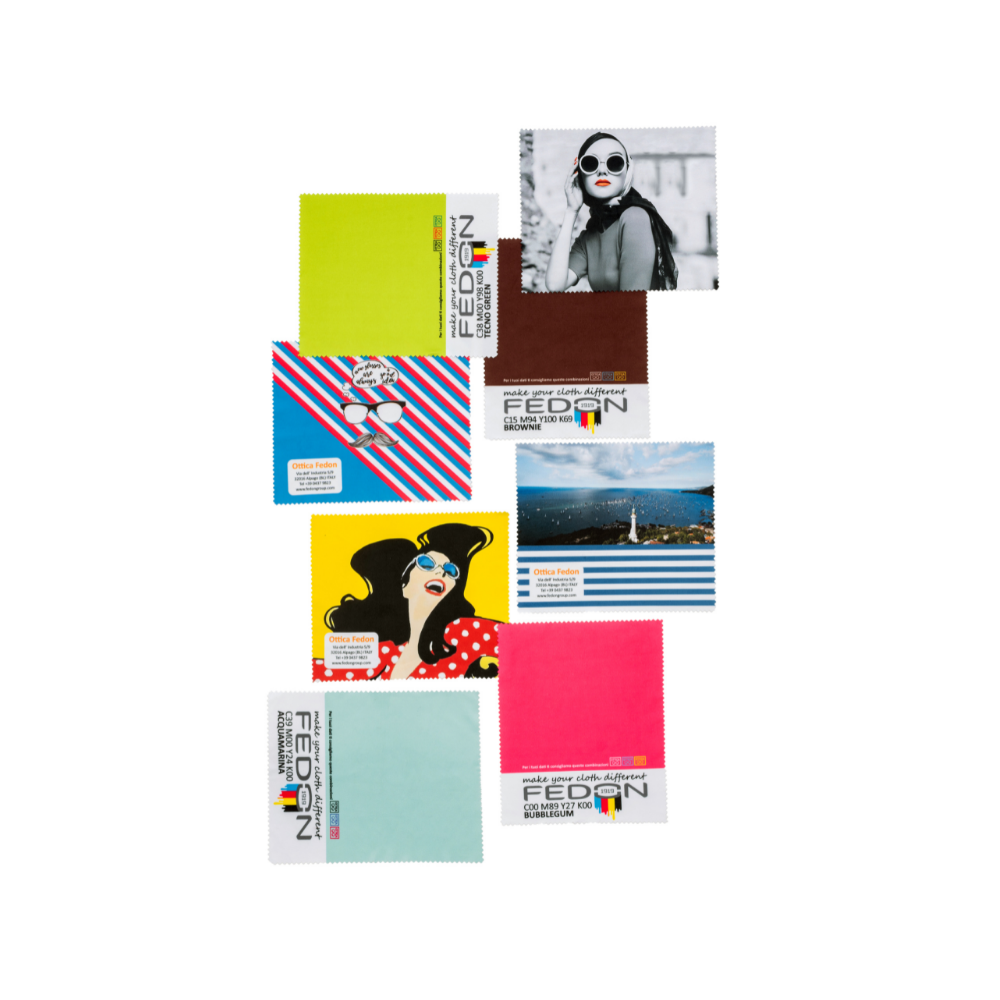 Personalization is the key to success
Available in different sizes and colors, the microfiber cloths are completely customizable in silk-screen printing or four-color printing: the only limit is your imagination. In this way you can create a coordinated set with eyeglass case and shopper, all customizable with your shop logo; this helps to strengthen the image of your business and distinguish yourself from competitors.

Fedon wants to give you a tip: adapt the image of your shop according to the season. For example, every year during the Christmas period you can offer your customers customized graphics to wish "Happy Holidays". In summer, however, you can opt for an image of the sea or the mountains to evoke the holidays. In this way, you will be closer to your customers at any time of the year, becoming immediately recognizable in their eyes.
Fedon's proposals meet all the needs of opticians, with complete, high-quality Made in Italy solutions. Make the experience in your shop unique and personalized, at any time of the year and for every occasion.