Optical shops: building customer loyalty through corporate gifts
04 December 2020
Also this year Christmas is approaching, with the usual rush to choose gifts. Spontaneous, planned, innovative, functional: behind every present there is a message, a feeling, and why not, also an action of strategic marketing .
The gift is an effective tool to retain your customers
Receiving a gift creates a positive attitude towards the shop, triggering a virtuous circle of word of mouth and image return. For this reason, gifts are a form of corporate promotion that is always very successful, also offering the possibility to communicate relevant values and emotions for both the brand and the customer himself.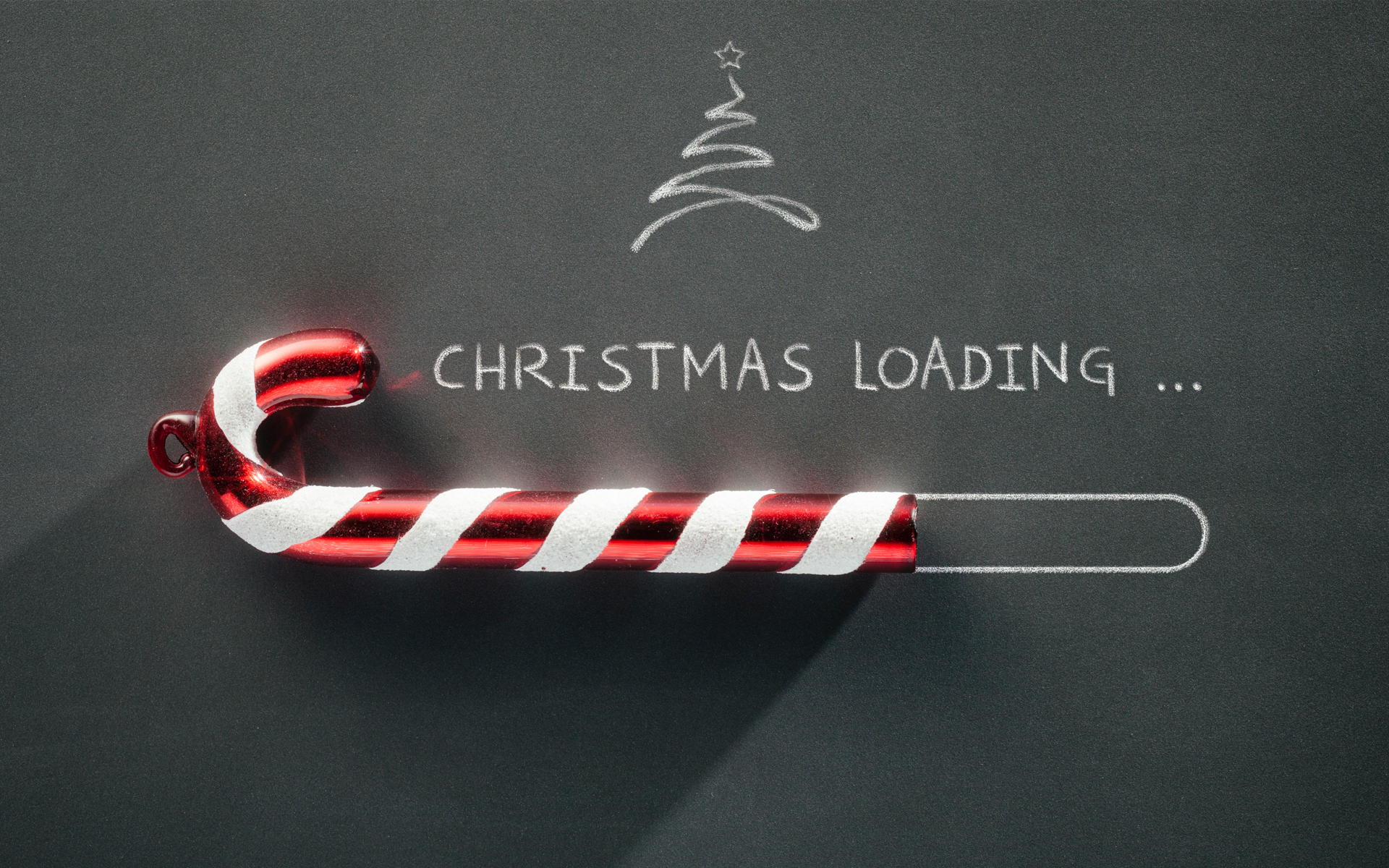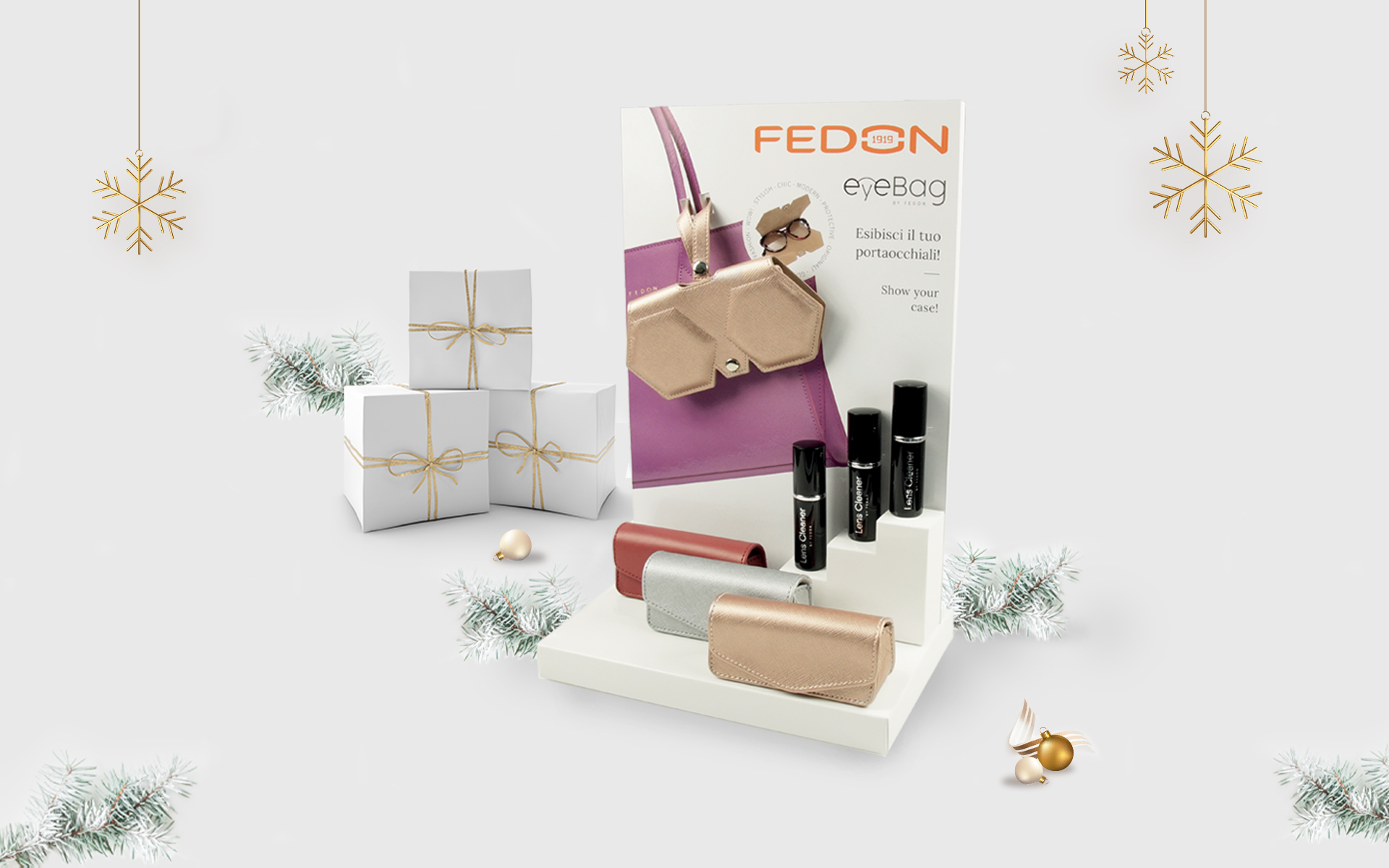 Have you ever thought of cuddling your customers with a Christmas gift?
This year more than ever, we need to create strong ties with customers, also because - once loyal - they can turn into a precious resource.

A gift today ... a loyal customer tomorrow!
This year Fedon's offer for optical stores is wide and includes a selection of products for all styles and budgets.
GIFT IDEAS
The most current proposals of the Fedon Christmas offer designed for opticians are the SAFE & GO Hands and Spray kits, two kits designed for safety and personal hygiene, now also available in the red packaging that recalls this special period of the year.

The SAFE & GO Hands kit contains sanitizing gel and reusable face mask, two accessories that today are convenient to have always at hand.
Alternatively, the SAFE & GO Spray kit is available, which contains sanitizing spray, microfibre cloth and reusable face mask. The spray is ideal for sanitizing eyeglass lenses and all surfaces we come into contact with on a daily basis (smartphones, keys, coins, etc ...).
SAFE & GO is the perfect gift for the most loyal customers, but it can also be offered to customers during the purchase phase as a gift idea for friends and relatives.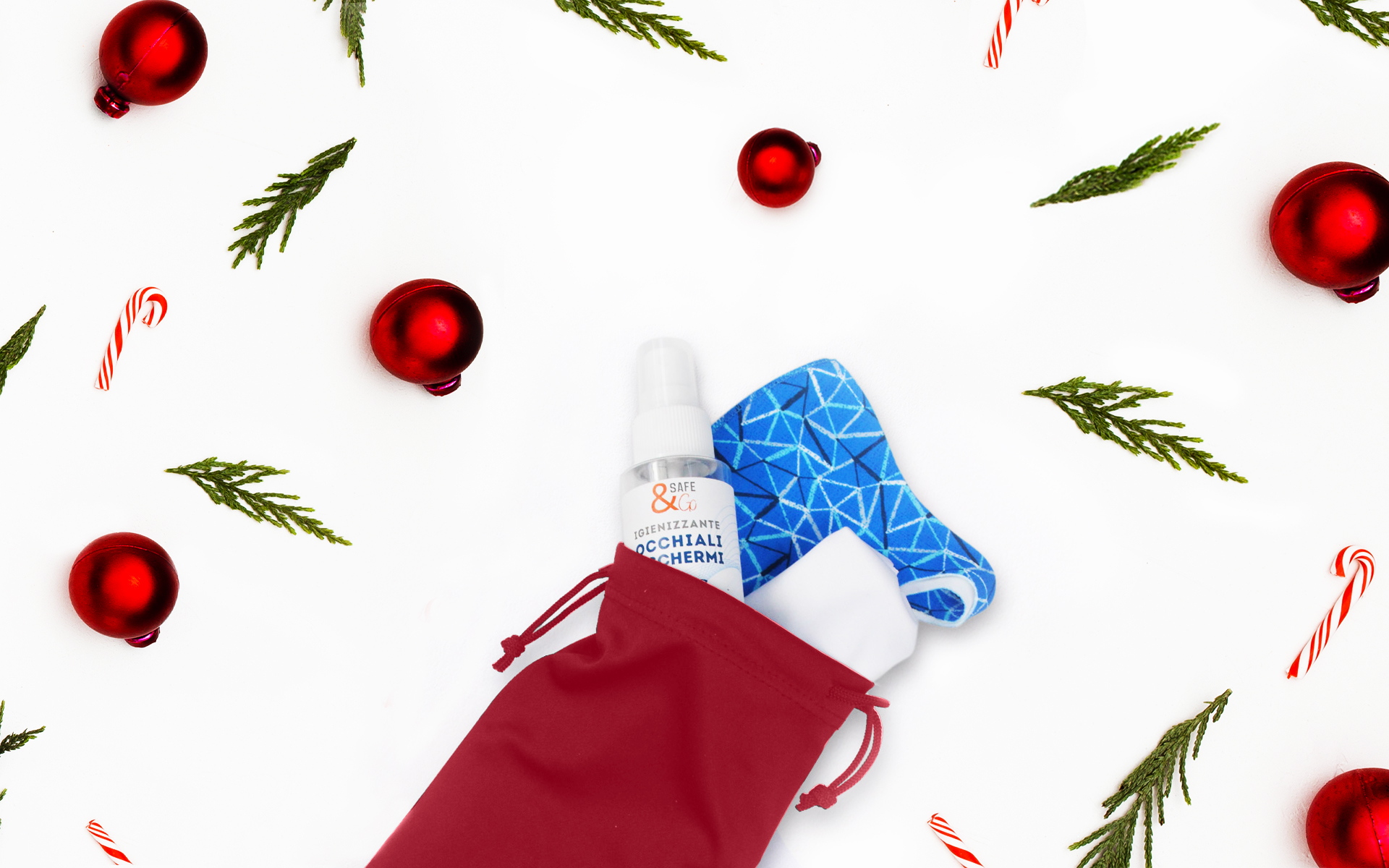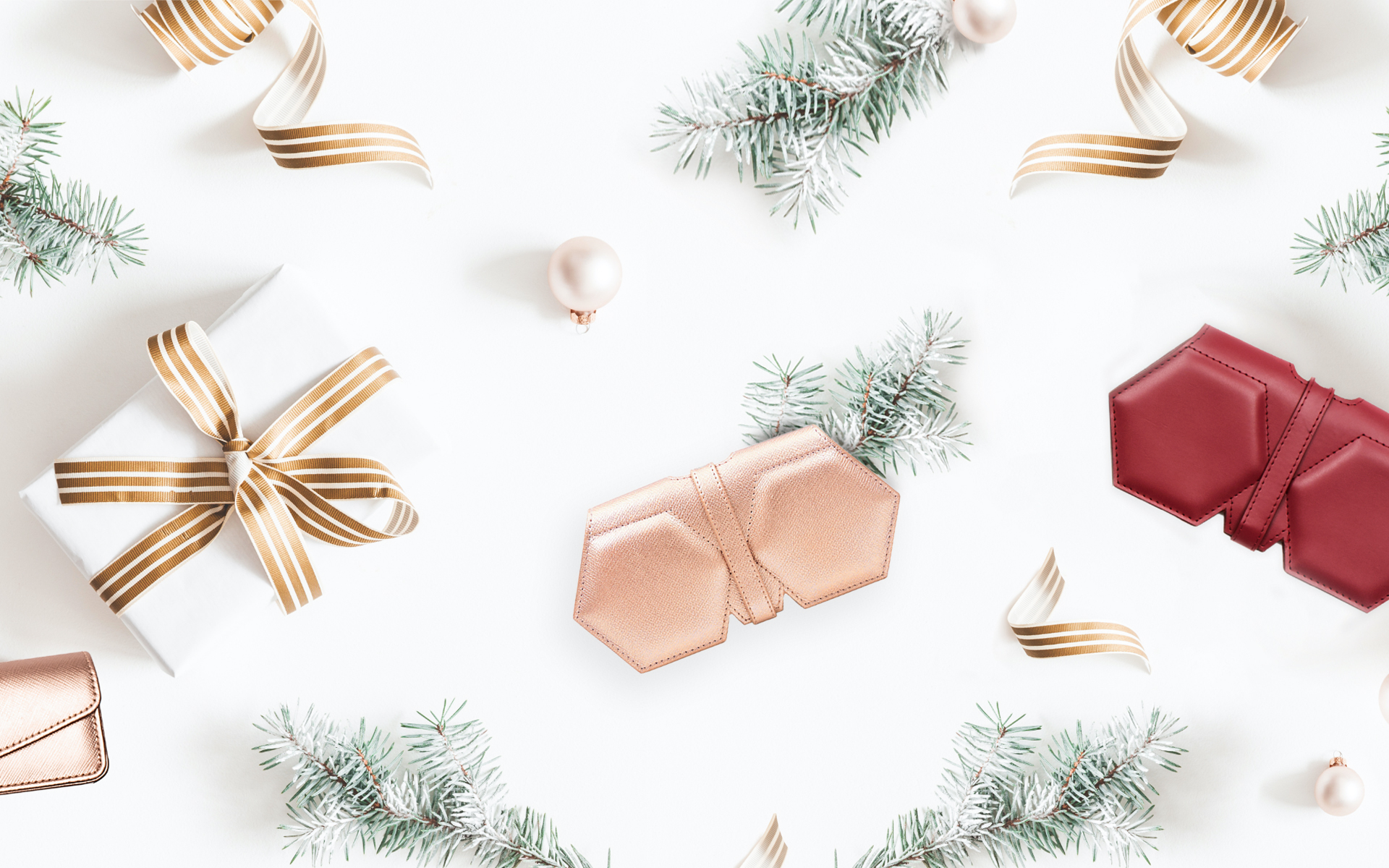 Other proposals in a glamorous chic style are the Eyebag eyeglass cases, which protects glasses with style, the Paros mini-case and the Lens Cleaner spray in a refillable black bottle: a set of products designed for the trendiest customers, who love to blend practicality with style.

Also available with a dedicated sales display.
Time is running out and Christmas is approaching: prepare your store for Christmas shopping!