The wide range of Fedon sprays for lens cleaning
24 January 2022
Having lenses that are always clean and sanitized is a must to protect eyesight and extend the life of the eyeglasses.
Find out how to properly clean your lenses and our range of sprays!
5 simple steps to clean your lenses correctly
Remove your eyeglasses with both hands by gently pulling them off your ears
Remove the dust from the surface, a single grain can damage the lens
Spray on the microfiber cloth
Clean the lenses gently
Place your eyeglasses in the eyeglass case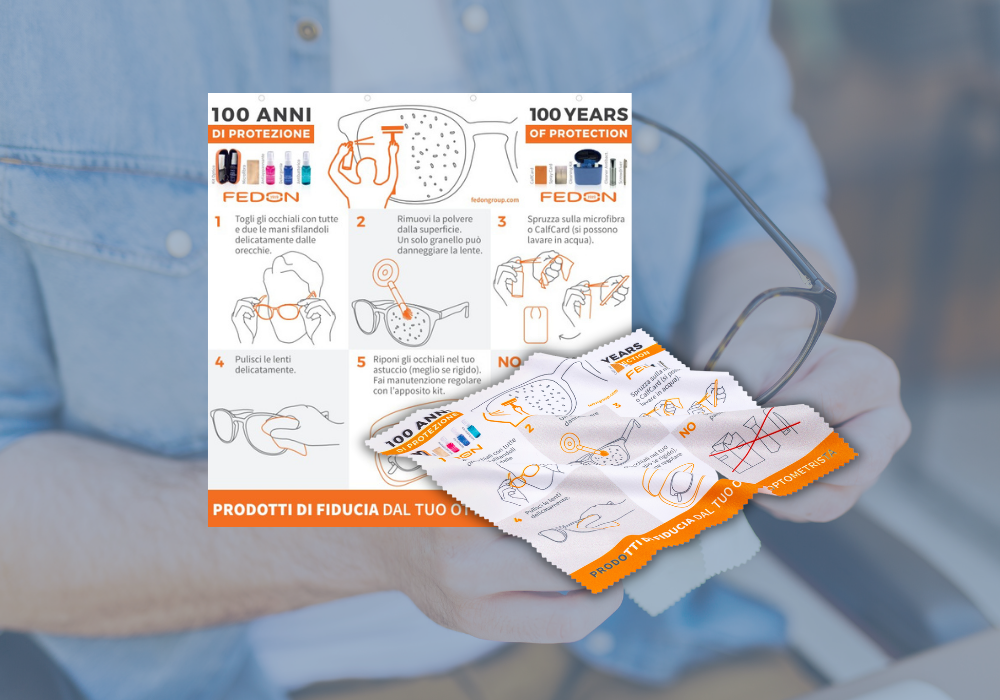 New 30ml and 50ml Lens-Cleaner sprays, with a fresh and balsamic note!
The new lens cleaning sprays are 100% Italian, with antibacterial and, thanks to the union of particular essential oils (OEBBD), have a fresh and balsamic note!
The bottles' labels can be customized with any image in four-color printing.
Anti-Fog Spray 25ml, the anti-fog product par excellence
The main problem of the winter season and the massive use of the face mask, with which we have now learned to live with, is the fog on the lenses, followed by an annoying cleaning ritual.
A solution for this discomfort that the eyeglass wearers have in common is Mr Klar spray Anti-fog, an ally to see clearly even with the face masks.
Tested on all types of lenses and with steam up to 100°C, Mr Klar is made in Italy and is safe for both skin and eyes.
After spraying, it is recommended to clean the lens with a tissue or paper towel.
From the same range as Mr Klar we have the Stop-Fog spray, similar but with an extra charge: in addition to preventing lens fogging, this spray also performs a cleaning action!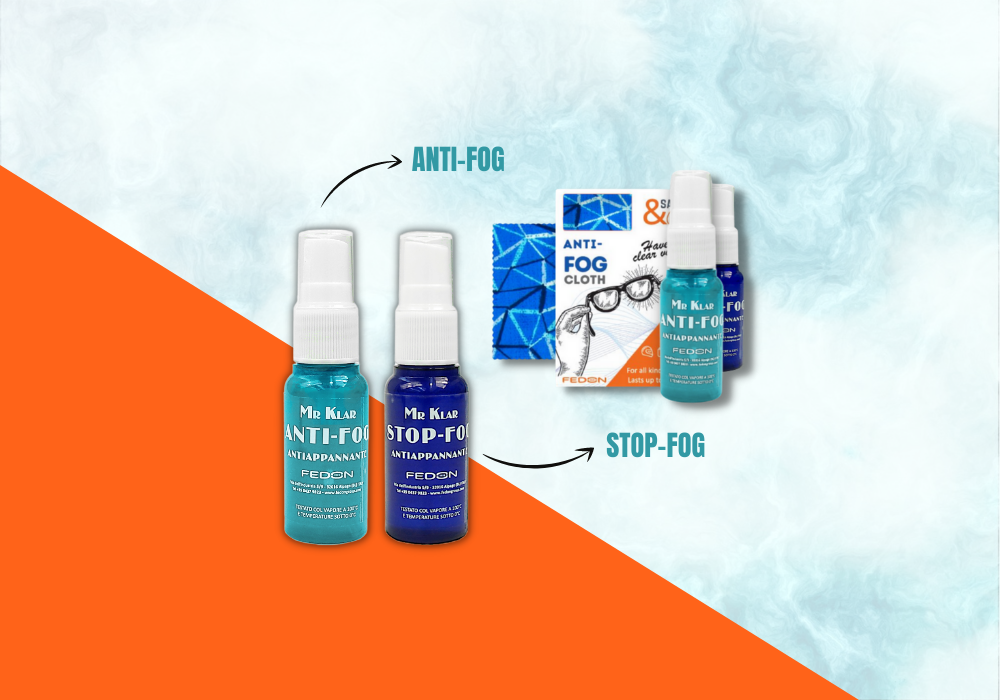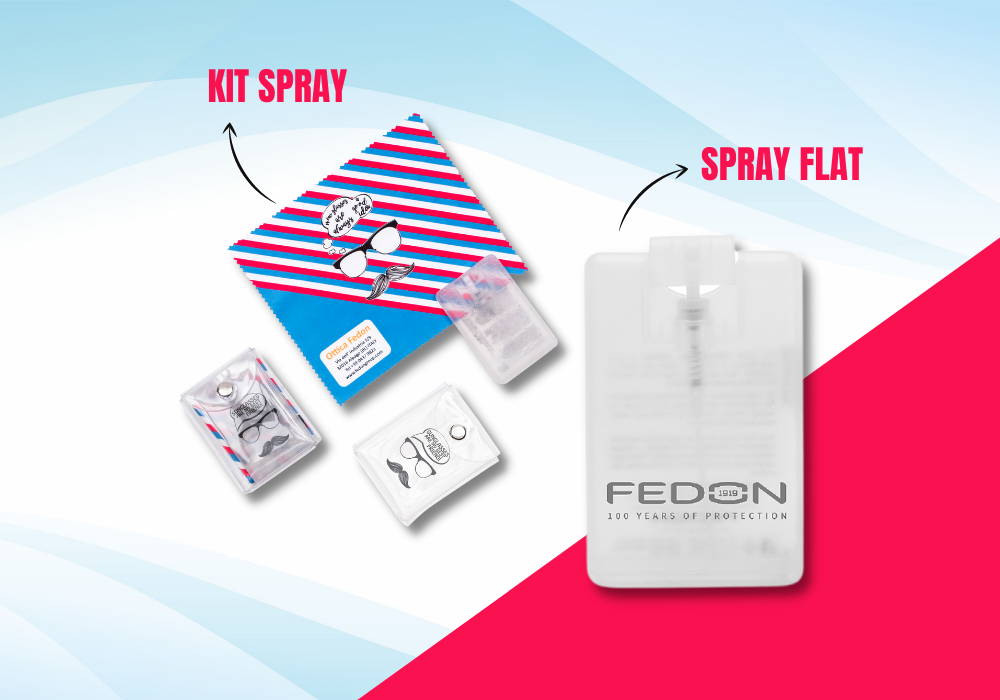 Spray Flat 20ml, ultra-flat and customizable
An extra flat lens cleaning spray: convenient, pocket-sized, original, to always carry with you!
This 20ml spray is available individually or as Kit-Spray-Flat: cleaning kit consisting of ultra-flat spray, customizable microfiber cloth in four-color or silk-screen printing, and pvc sachet with button.
The spray can be customized in silk-screen printing in the following colors: red, orange, green, light blue, dark blue and black.
Spray-Fed 10ml
To satisfy every taste, we have also thought of a smaller, but chic, lens cleaning spray!
The interior of this spray is made of glass, refillable, and a customizable microfiber bag is included!