The eyewear case of the future is becoming sustainable
30 April 2019
Consumers' sensitivity towards environmental issues is increasing in every sector.
According to the PwC Millennials vs. Generation Z Observatory (2018), 60% of consumers said they buy quality clothes and accessories and 37% prefer those made in a sustainable way.
More and more people therefore perceive the safeguarding of the planet as a mandatory personal commitment and are willing to spend more on a responsible product.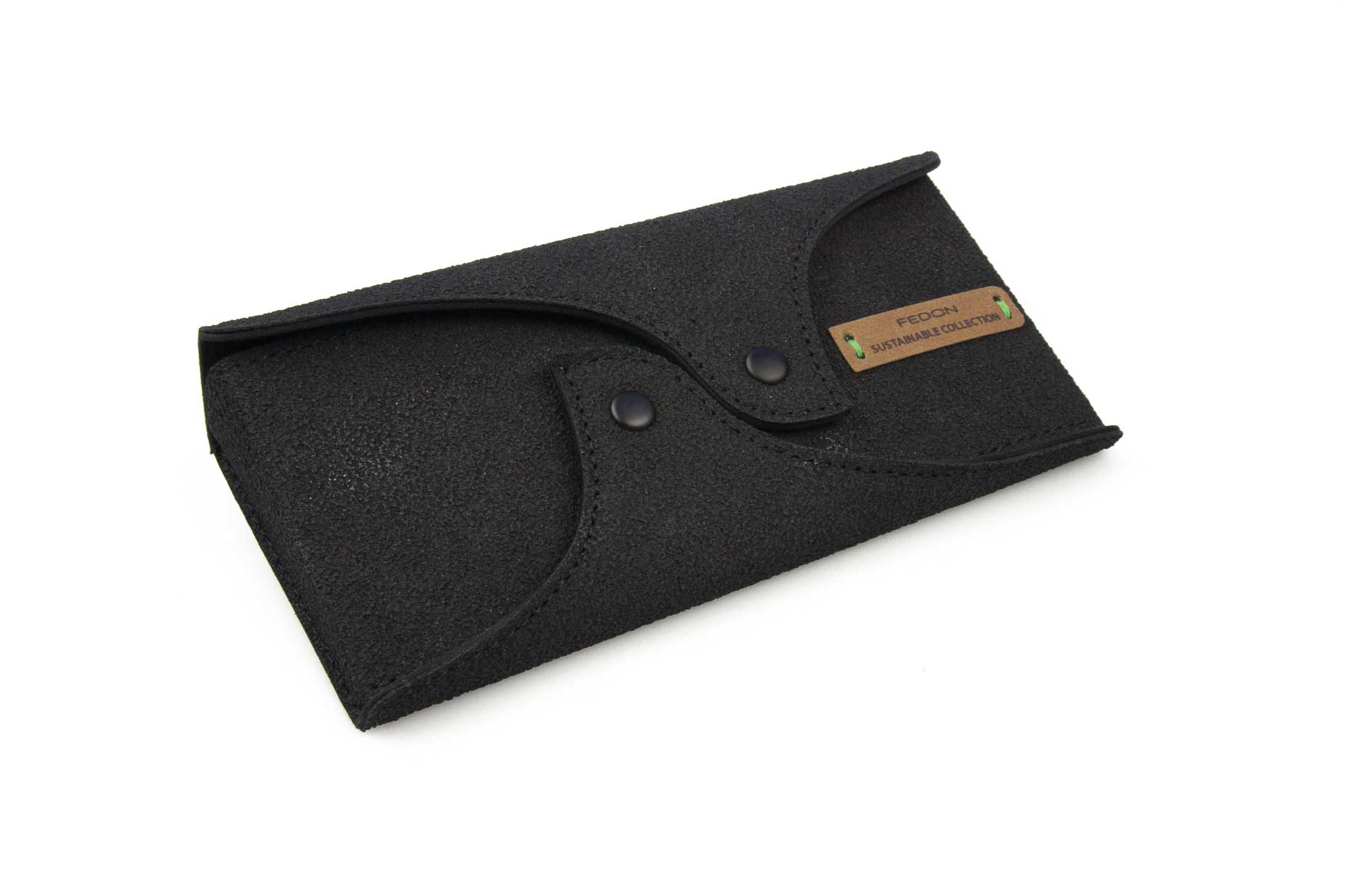 The new Fedon eco-friendly glasses case
Following this steady growing trend, Fedon has chosen to continue its journey towards environmental sustainability and, after the novelties presented at Mido 2019, it presents today new eyeglass cases made of cork and materials derived from the processing of vegetable oils.

From cork, a very easy to find natural material, has been made smooth eyeglass cases, with glossy and metal tones for a rock mood, in line with the trends of the upcoming summer season.
From the processing of vegetable oils, an eco-friendly and functional case was born, consisting of two compartments. The first is dedicated to keep the eyeglasses, while the second can contain small accessories, such as credit cards, coins or the microfibre cloth for lens cleaning, also coming from the recycling of plastic materials.
To achieve these ambitious results, Fedon has invested in internal training and has set up a team dedicated to eco-sustainable research and innovation projects, also creating a coded system based on Life Cycle Assessment analysis to guarantee and quantify the real environmental impact of eyeglass cases.
Eco-sustainability as a brand value
The eyeglass case is much more than a simple case and has a role in transmitting the image and the values of the brand: the end customer wants it personalized, fine in design and consistent. A recent market research carried out by Fedon in collaboration with SWG has shown, in fact, that 7 out of 10 people expect the eyeglass case to be in line with the brand values of the glasses purchased.

Eco Sustainability is one of these values: choosing a sustainable packaging means transmitting to the consumer the own commitment to the protection of environment and touching the sensitivity of an increasingly wider market segment.