The B2B Area dedicated to opticians
17 December 2021
Fedon offers an area totally dedicated to all opticians who wish to know more about all the products available.
Updates, news, our catalogue and Customer Service
will accompany you in our space dedicated to design products and accessories for eyewear!
The portal dedicated to optical world
The portal is an excellent opportunity for opticians to browse and discover all the products available in the catalogue with their colors and prices.
Once you have chosen your favorite products, simply add them to the cart and complete the order.
To stay constantly updated on the news of the products, just register on the portal!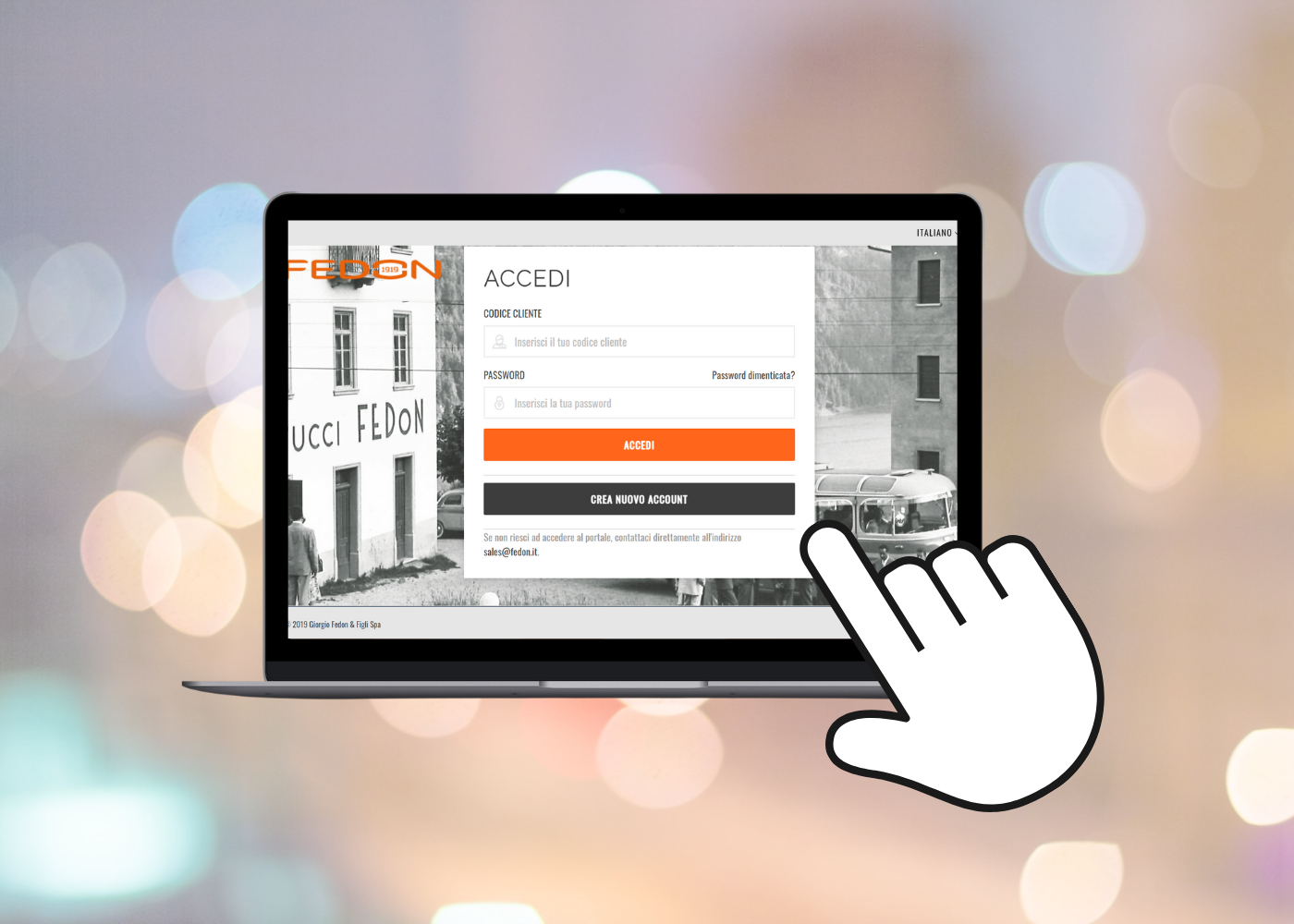 Find out how to register in 3 simple steps
All you need is your customer code and your VAT number!
To activate the account, click on "ACTIVATE YOUR ACCOUNT", enter your Fedon customer code and your VAT number and then fill in the required fields.
STEP 2. CONFIRM YOUR REGISTRATION
Once you complete the indicated fields and choose a password, ForSales will send you an email with a link to confirm the registration to the email address indicated during the activation phase.
STEP 3. REGISTRATION COMPLETE!
Now you have to click on the link to complete the registration and than you will be able to log into the platform simply entering you Customer Code and your chosen password on the indicated fields !