Find out more about our production process and finishes
Production is the heart of the entire supply chain, a fundamental moment
where ideas, designs and prototypes become real, embodying style and fashion.
Luxury packaging and small production runs are made at the headquarters in Alpago. Within a single large production space, materials are stitched and the components that have been carefully selected by designers are assembled.
Quality control of each finished piece is then carried out by hand, by expert personnel equipped with precision instruments that make it possible to test and refine the small details for a better finish.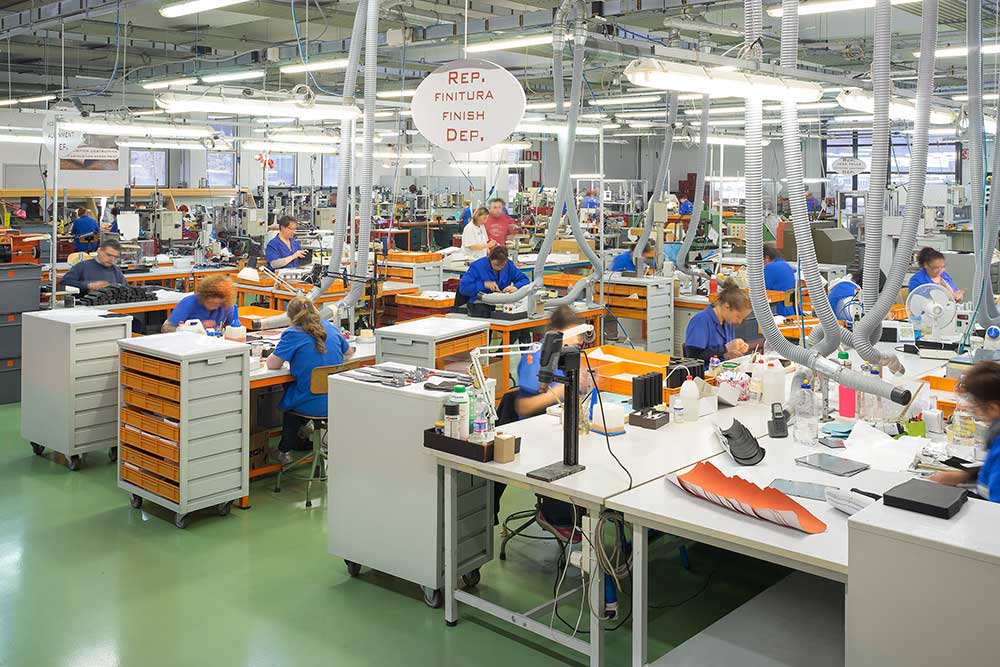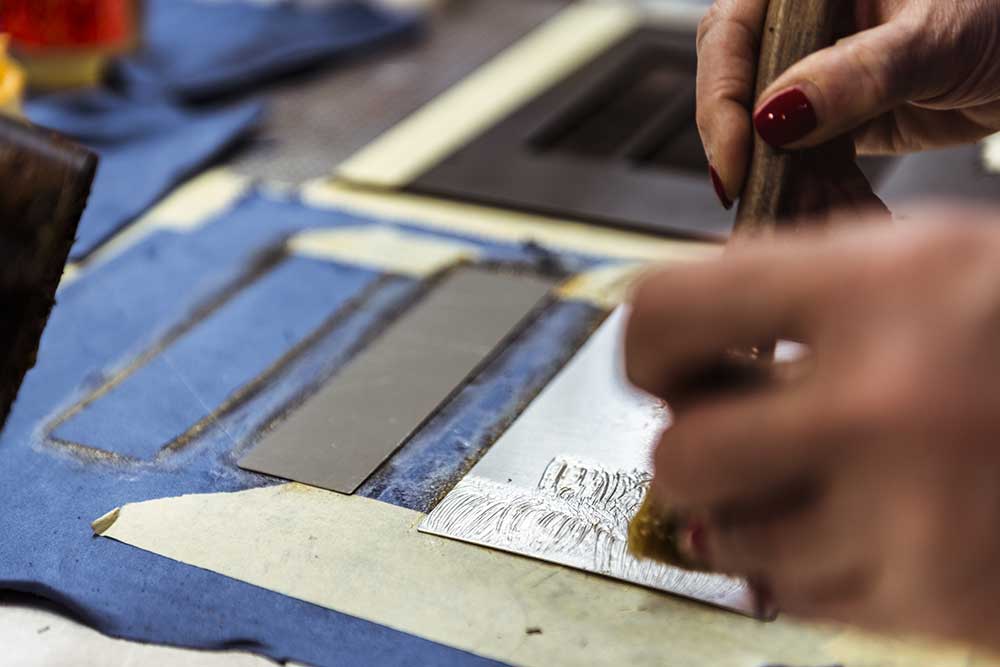 Every single phase is closely monitored using a working method that is implemented in each of the company's three production sites. This guarantees uniformity in production and the high quality of the finished product.
The Italian headquarters has a strong link to its foreign branches throughout the production chain. Colleagues in foreign offices maintain constant contact with Italy, contributing to the sharing of the professional philosophy of tradition and innovation, a fundamental characteristic of the whole Group.