Virus-safe eyeglasses with the new Safe&Go sanitizing spray with ViralOff®.
15 February 2021
Fedon presents the new Spray for cleaning glasses and screens with ViralOff® Technology. A new ally against viruses for our everyday life.
The need for safety
Lifestyles are constantly evolving and attention to personal hygiene and sanitization of the objects of daily use has become a priority in our everyday life.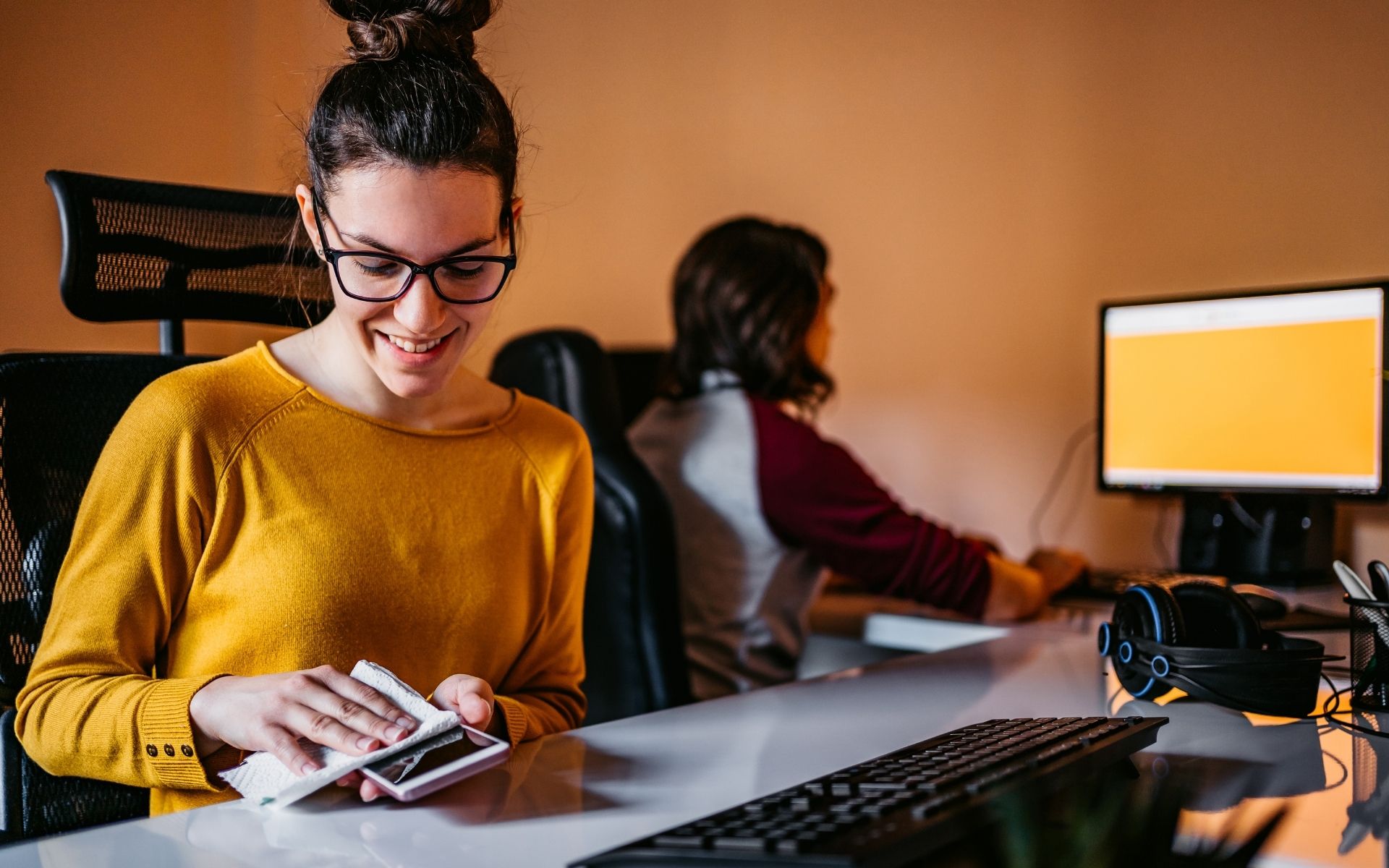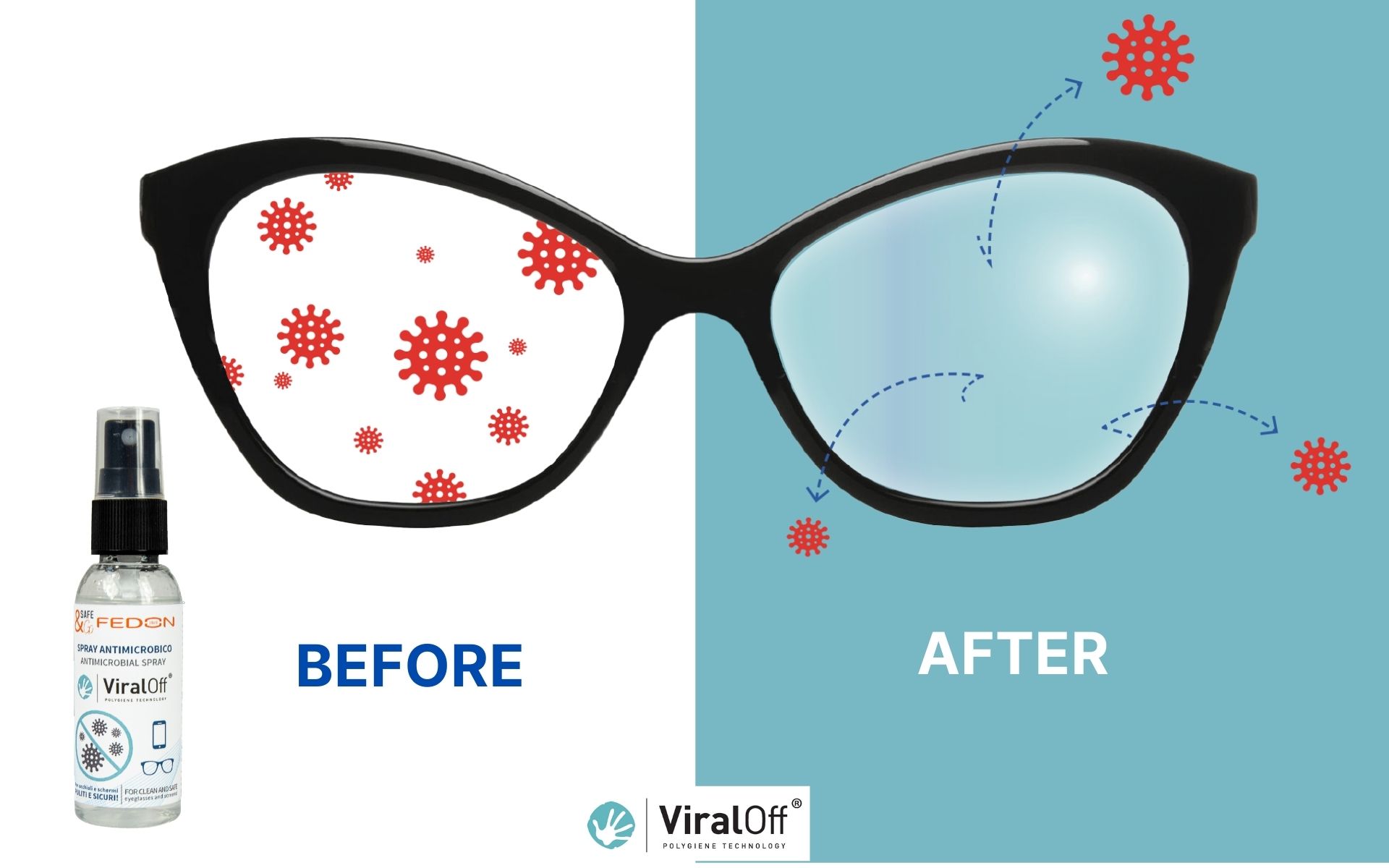 Stop viruses with ViralOff®
To meet the need for safety and protection of this difficult period, Fedon offers the innovative Safe&Go antimicrobial sanitizing spray with ViralOff® technology, a substance developed for the treatment of fabrics that has demonstrated the ability to reduce up to 99 % of viruses and bacteria in two hours.
The spray is the result of an exclusive partnership for the eyewear sector that Fedon has secured with Colors, a company that develops innovative technologies and distributes products worldwide.
Clean and safe eyeglasses and smartphones
Safe&Go spray with ViralOff® technology is perfect for cleaning and protecting lenses and frames from viruses. The spray is also perfect for cleaning smartphones and tablets screens, also indispensable tools for our daily life.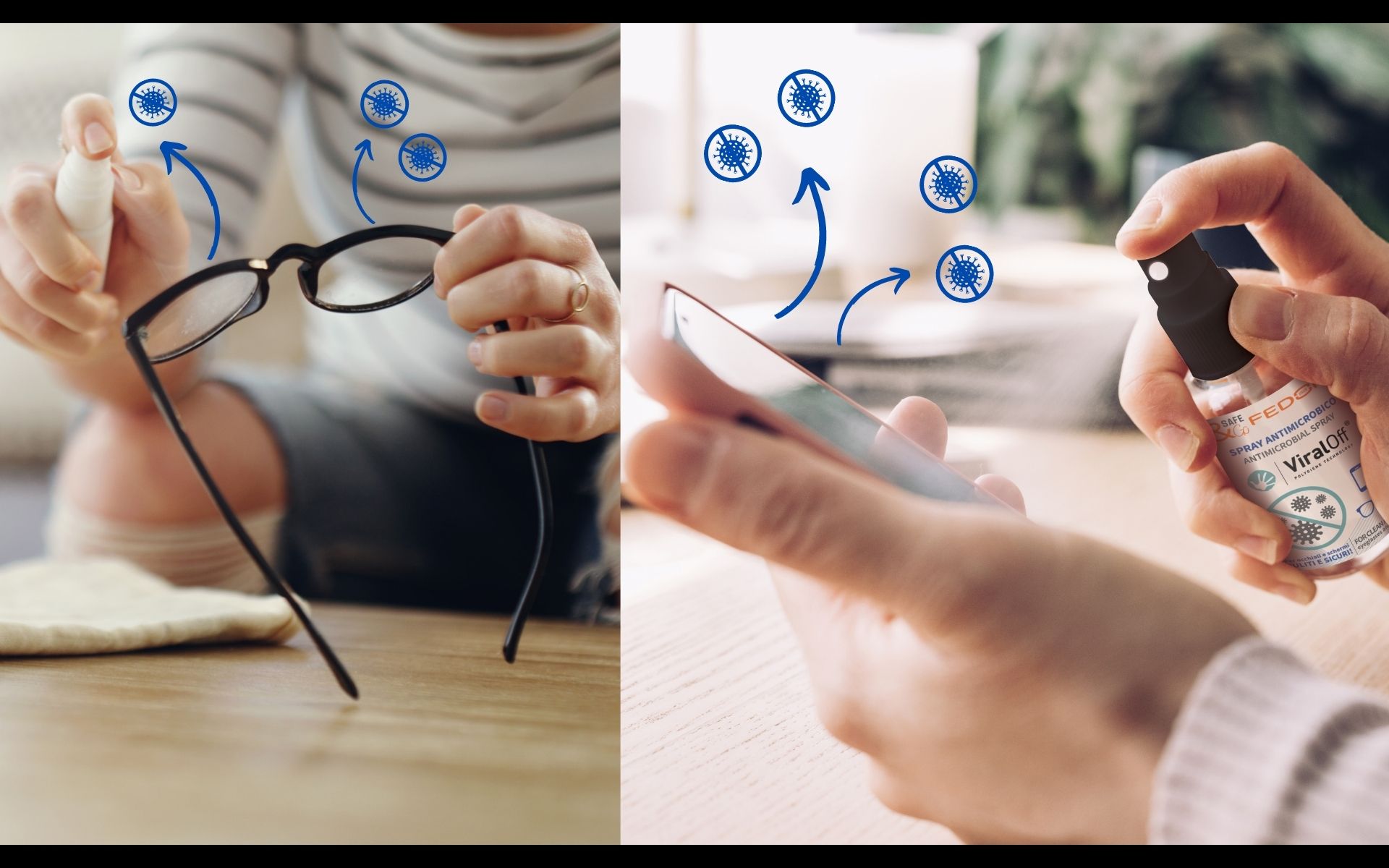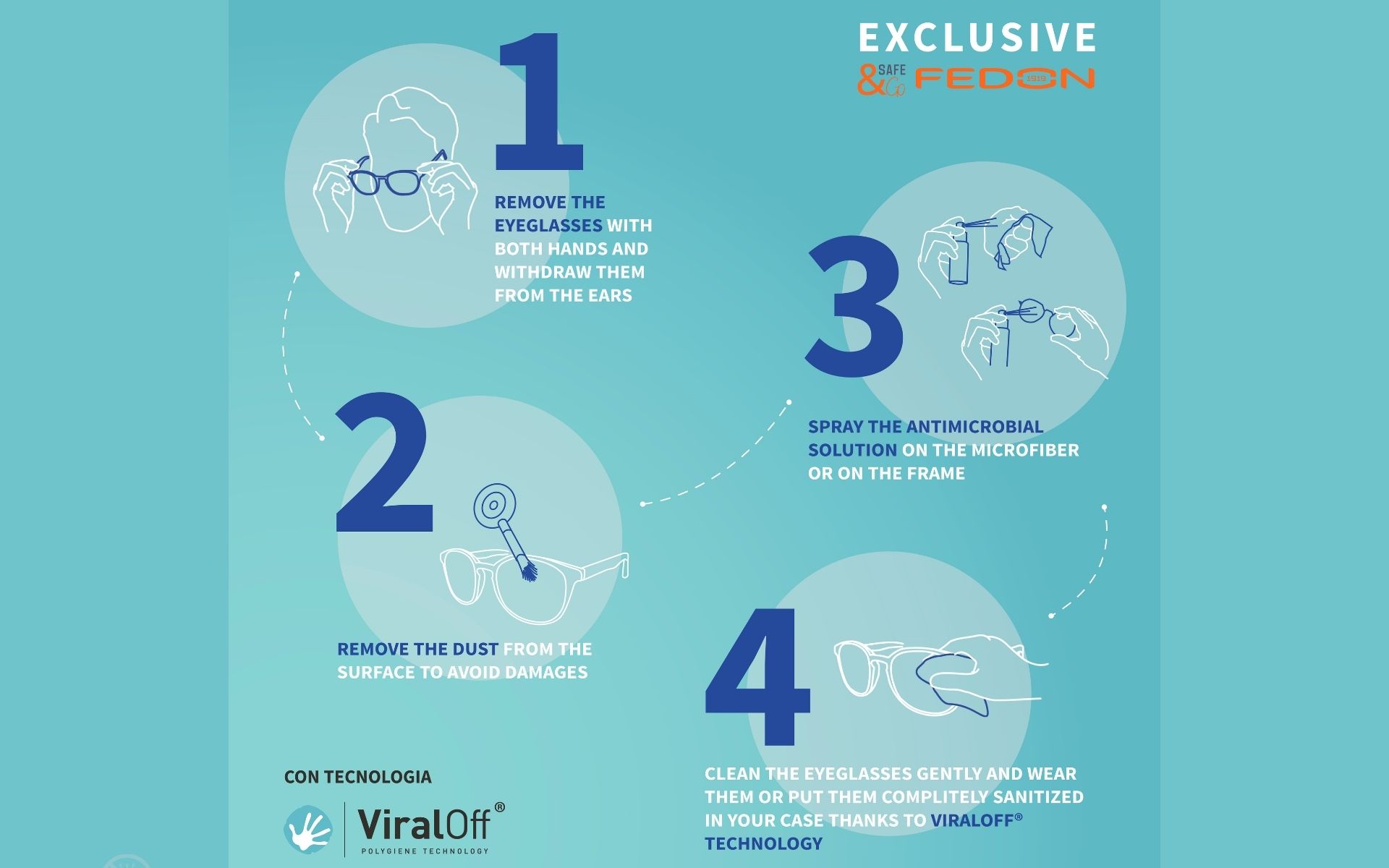 How to clean eyeglasses and keep them over the time
Using specific products such as Safe&Go spray allows to keep our glasses clean and intact over time. Correct cleaning habits can also help to avoid scratched or damages on lenses and frames. Here are some simple tips to protect your glasses!
Remove the eyeglasses with both hands and withdraw them from the ears
Remove the dust from the surface to avoid damages
Spray the antimicrobial solution Safe&Go with ViralOff® tecnology on the microfiber or on the frame
Clean the eyeglasses gently and wear them or put them completely sanitized in the case