Personalised glasses Cases
Opting for a personalised glasses case means choosing the exclusivity of a tailor-made product and communicating the value and uniqueness of your optical and eyewear store.
Hard eyeglass cases
Ideal for glasses with originally-shaped or sunglasses frames.
Resistant and versatile, they offer maximum protection every day for the most fragile and precious type of eyeglass and sunglasses.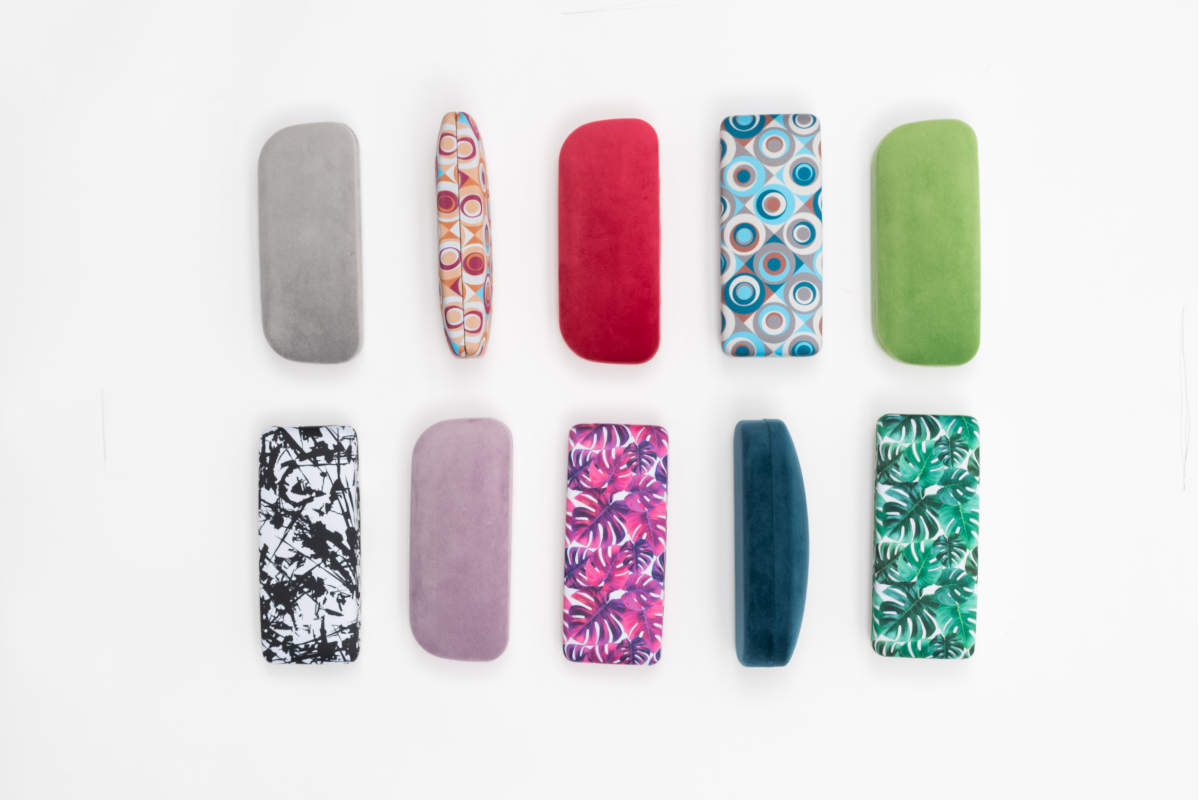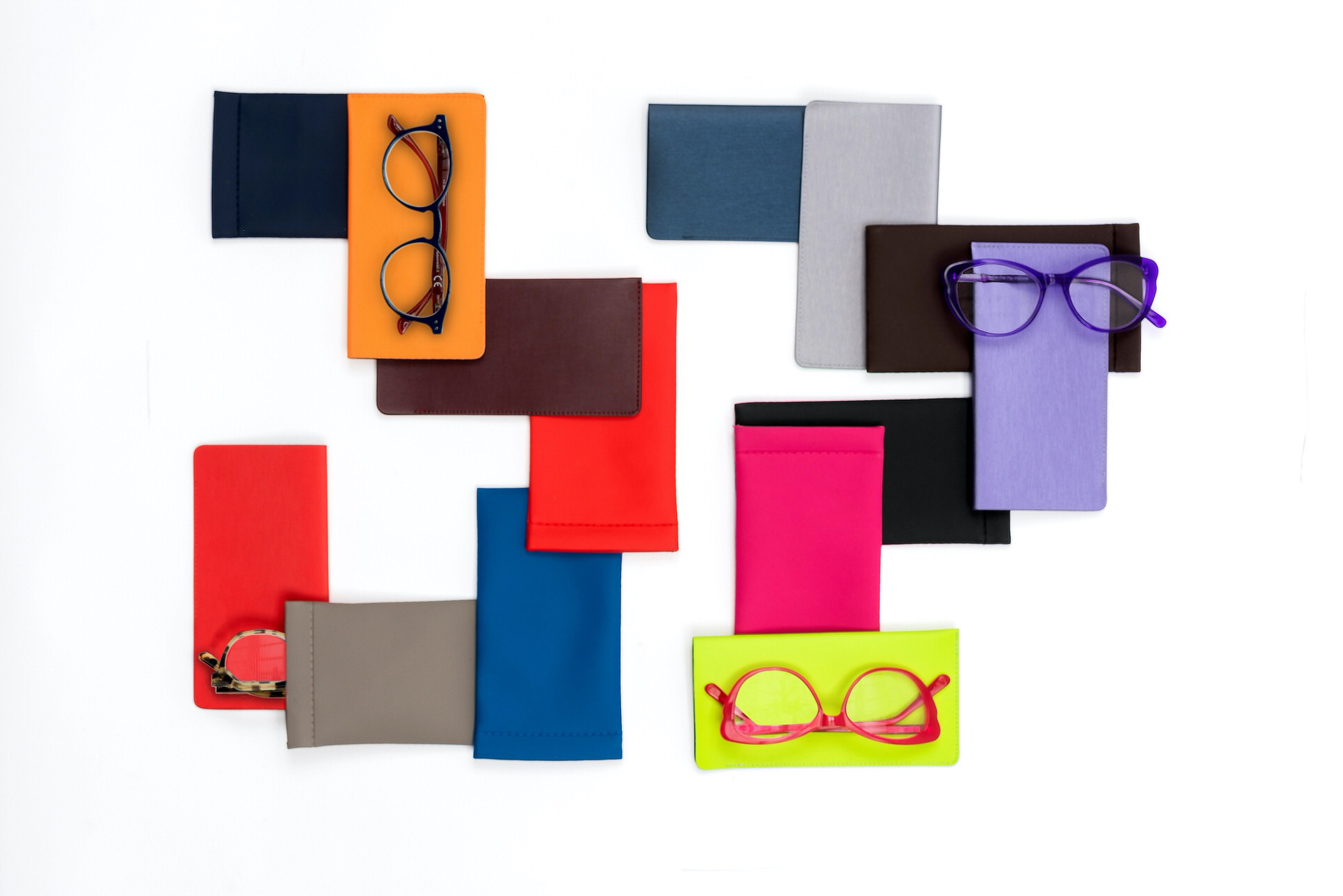 Soft eyeglass cases
We produce all kind of personalised soft eyeglass cases; from leather cases or imitation leather to classic and space-saving cases. Soft cases are an ideal solution for reading glasses and spare glasses; it is the most compact of cases to slip easily into a pocket.
The shape of the soft cases offers a wider range of personalisation options, from the simplest logo to the printing of a colour photograph.
Origami, a hard eyeglass case made of recycled material
This pretty triangular-shaped glasses case flattens when not in use and combines modern design with the sustainability of upcycled materials.