Eco-cases
Designers are increasingly looking to replace conventional materials with green alternatives in order to produce more ethical and high-quality glasses cases. This also applies to the eyewear market which is gradually moving towards more virtuous and sustainable production.
Fedon is proud and committed to its work on the research and development of eyewear cases of innovative design which combine usability and functionality with the added value of greener, more sustainable manufacturing.
Recycled PET becomes an eyeglass holder
Daisy is the clutch bag made of soft fur derived from the recycling of PET plastic bottles.Soft and jaunty it's the answer for all those looking for a glamorous friendly accessory, not only of the environment, but also of animals!
Daisy is a CASE2green branded spectacle holder, the Made in Fedon label assigned to spectacle holders that meet specific requirements relating to the materials used, manufacturing processes and transport.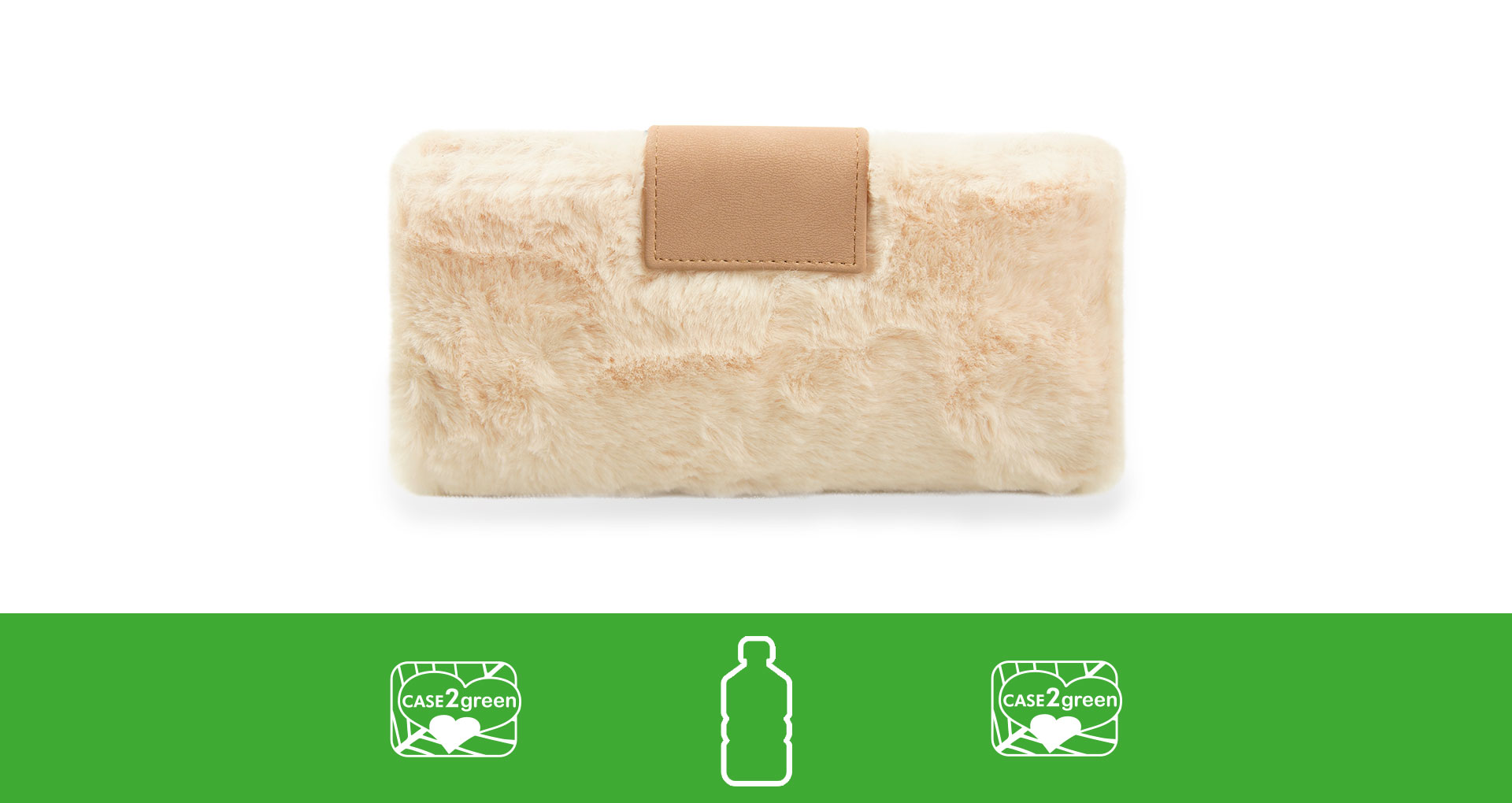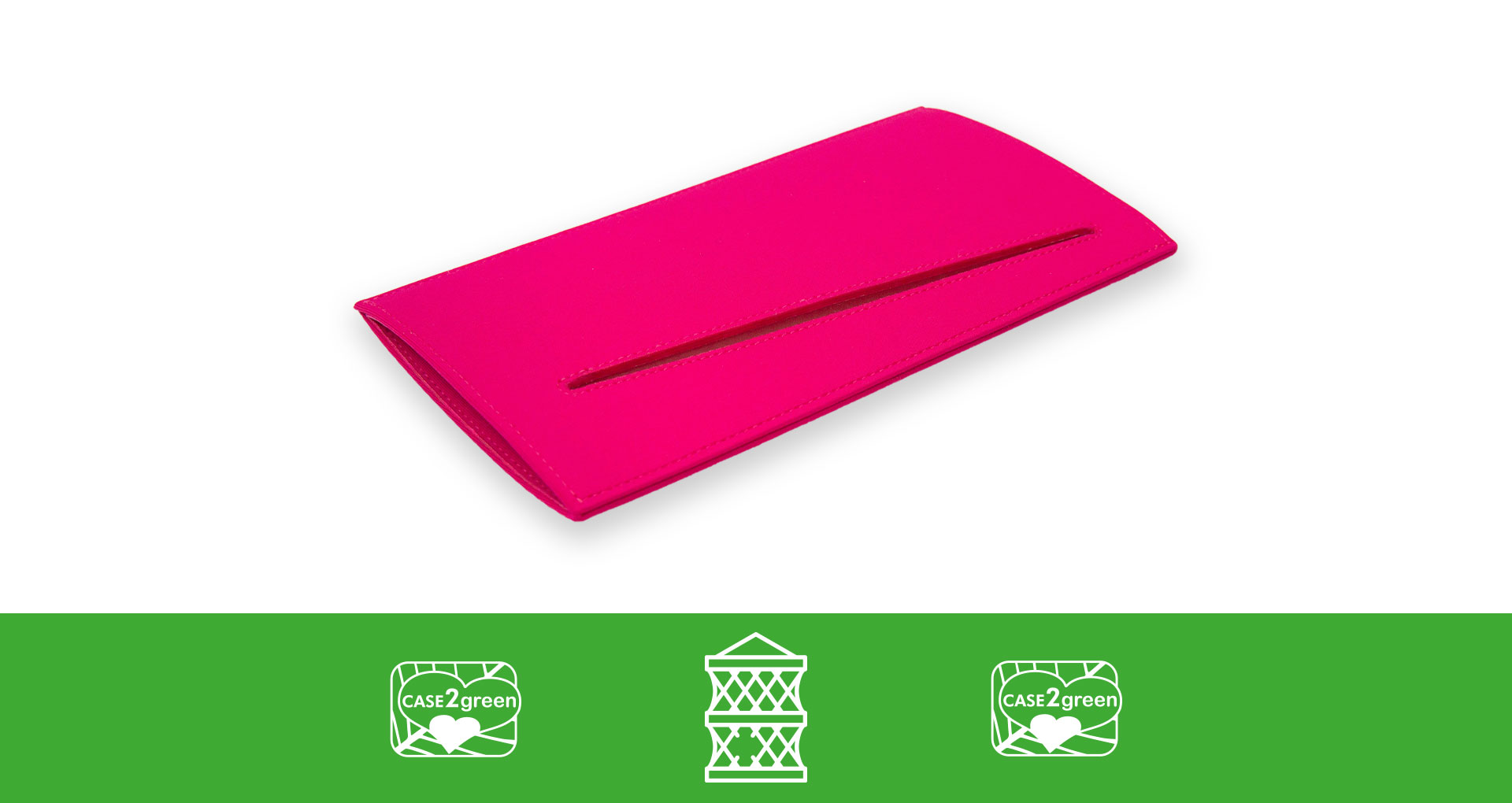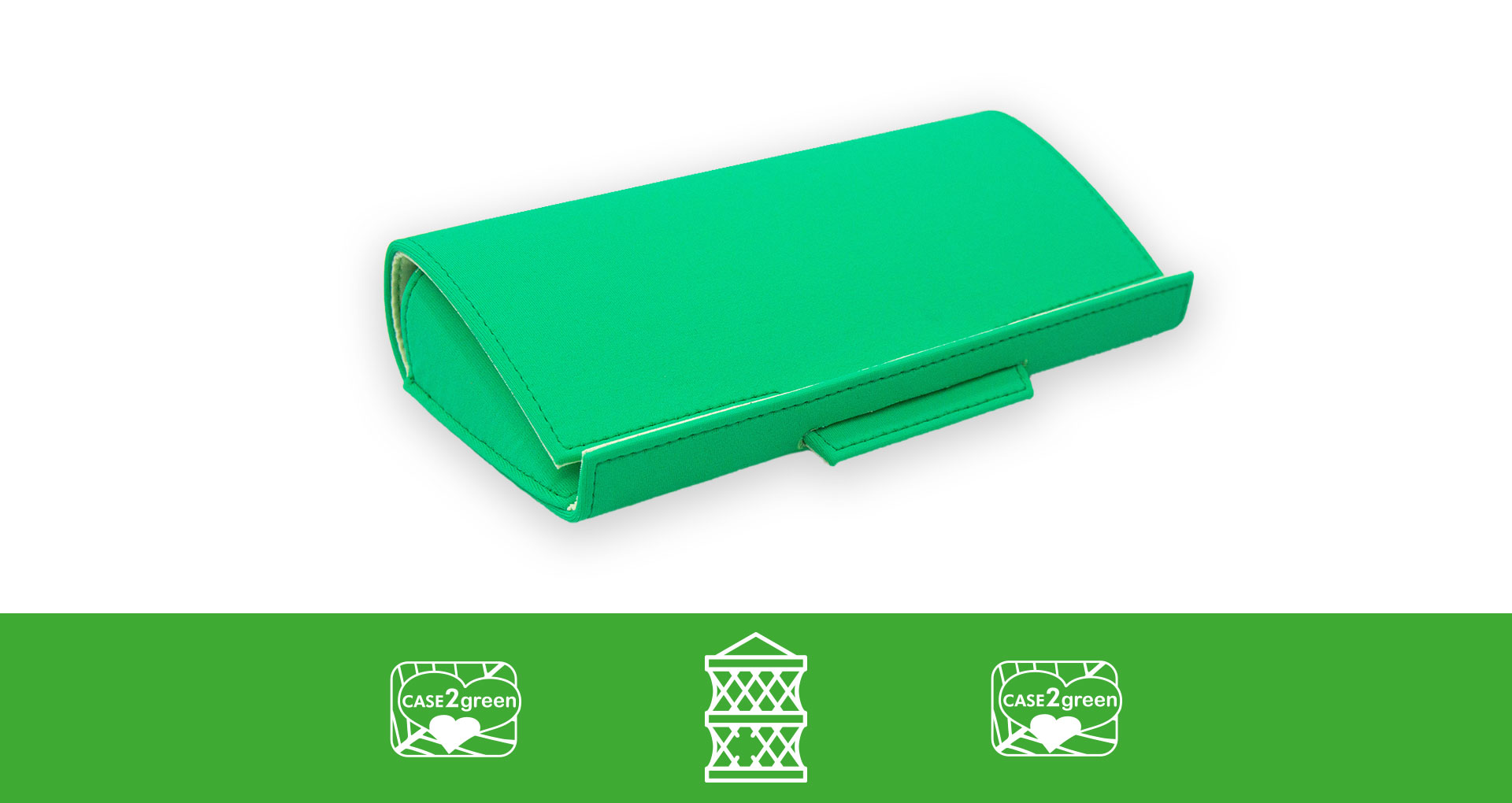 Glasses cases from fishing nets
Fedon cares about safeguarding the world's oceans, the main victims of plastic pollution.
From this concern came our colourful polyamide-coated cases, made from the recycled nylon which originated as:
fishing nets recovered at sea,
textiles at the end of their life.
From end of life to new life
The sustainable Elastan obtained is versatile and lends itself to the realization of multiple case shapes and structures.
An apple a day keeps pollution away
Sustainable eco-leather is what we'd call the product obtained from reprocessed apple waste and which Fedon has chosen to use for its new range of eco-sustainable glasses holders.
So apples are not just healthy to eat but also a friend of the environment in the fight against pollution.
The decision to use materials obtained from the recycling of other raw materials is a demonstration of our commitment to environmental sustainability and proof of our commitment to offering consumers a product that stands out from the crowd.