Eyeglass cleaner spray for optical stores
Cleaning your lenses is essential if you want to protect your glasses. You need to take care of them in the best possible way to make sure you don't damage the lenses and your eyes as a result.
A comprehensive range
Fedon offers a wide range of accessories with multiple functions, including spray cleaners, customised plates, cords and tiny screwdrivers.
These items will be available for sale or to complete the optical store's image and product range, to make it highly recognisable and unique.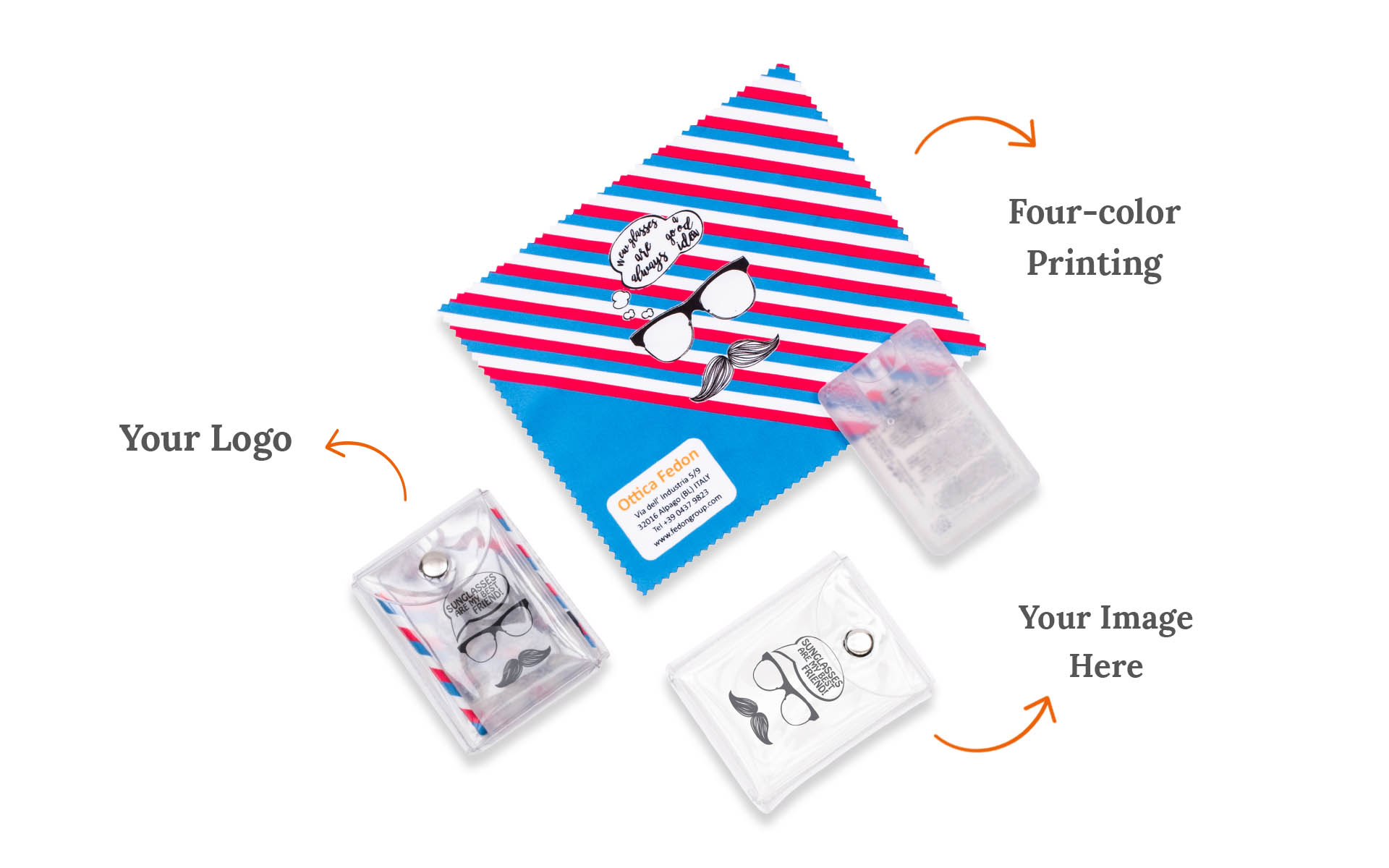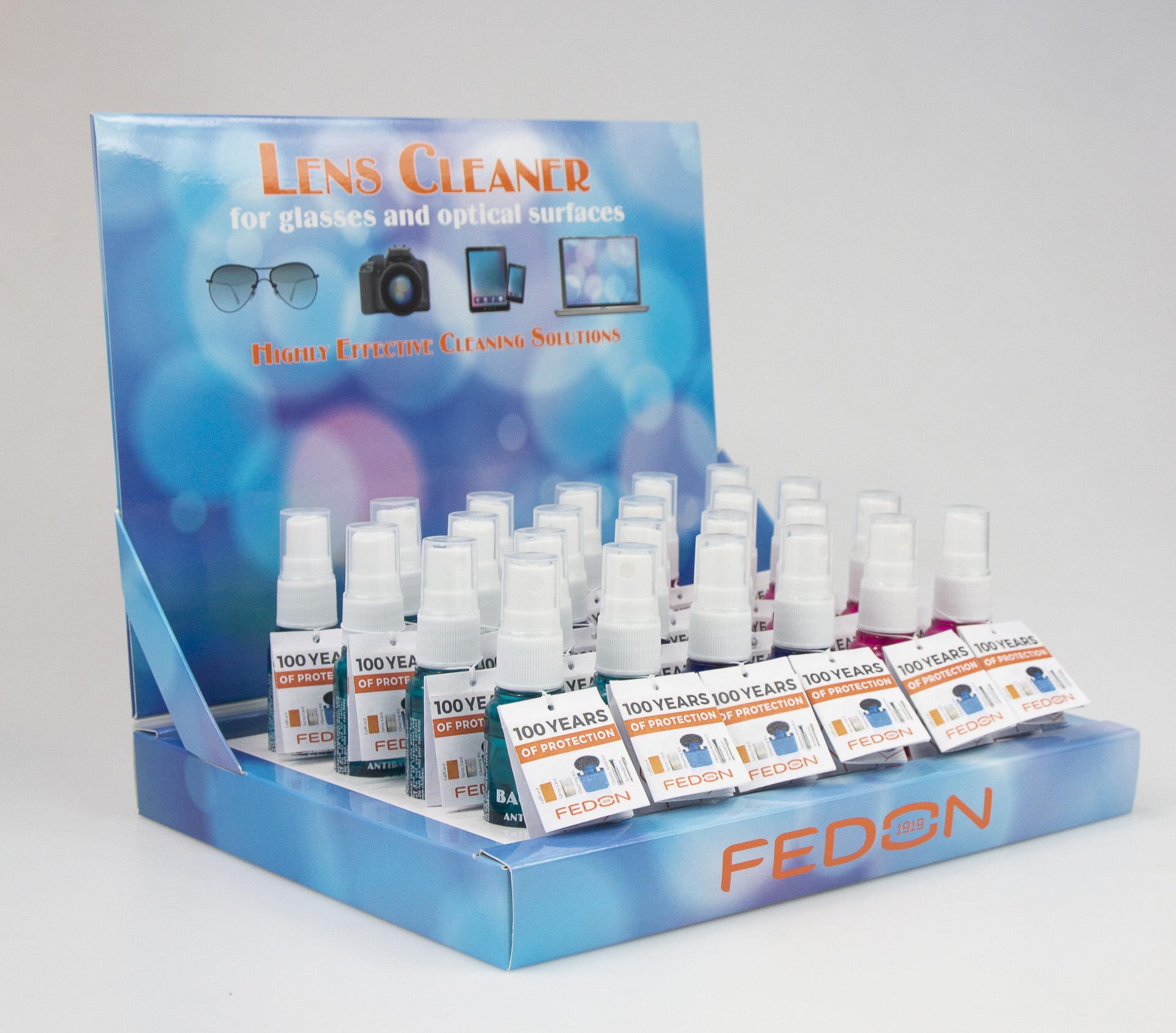 Cleaner
Fedon provides a delicate cleaning solution; it is made in Italy and comes in a convenient spray bottle that can be customised with the store's logo and name.
Every Spray comes with a cleaning manual with advice to help you make your prescription and sun lenses last as long as possible.
Mr Klar

Glasses should not be cleaned with the ordinary soap we have at home.
It would be too aggressive and could damage your lenses, causing extra costs.
Fedon's cleaner spray comes in 3 versions to meet all needs - anti-fog, antibacterial and multipurpose.
NOT ALL SOLUTIONS ARE THE SAME
Our product is Made in Italy and complies with regulation CE 648/2004.
CUSTOMISED SPRAY BOTTLE
We supply our cleaner in neutral or customised bottles.
Even cleaning accessories can speak of a customer's trusted optician.