Microfibre cloths
Microfibre cloths extend the life of the eyewear and are also a functional product that adds value to the purchase and to your store.
Microfibre cloths for opticians
Fedon microfibre cloths are available in assorted sizes and colours, the micro-particles they contain capture and retain dust leaving the glasses totally clean. What's more, they are also an excellent communication tool available at the point of sale.
They offer multiple personalization opportunities through four-color printing of any design or image, across the spectrum of colours.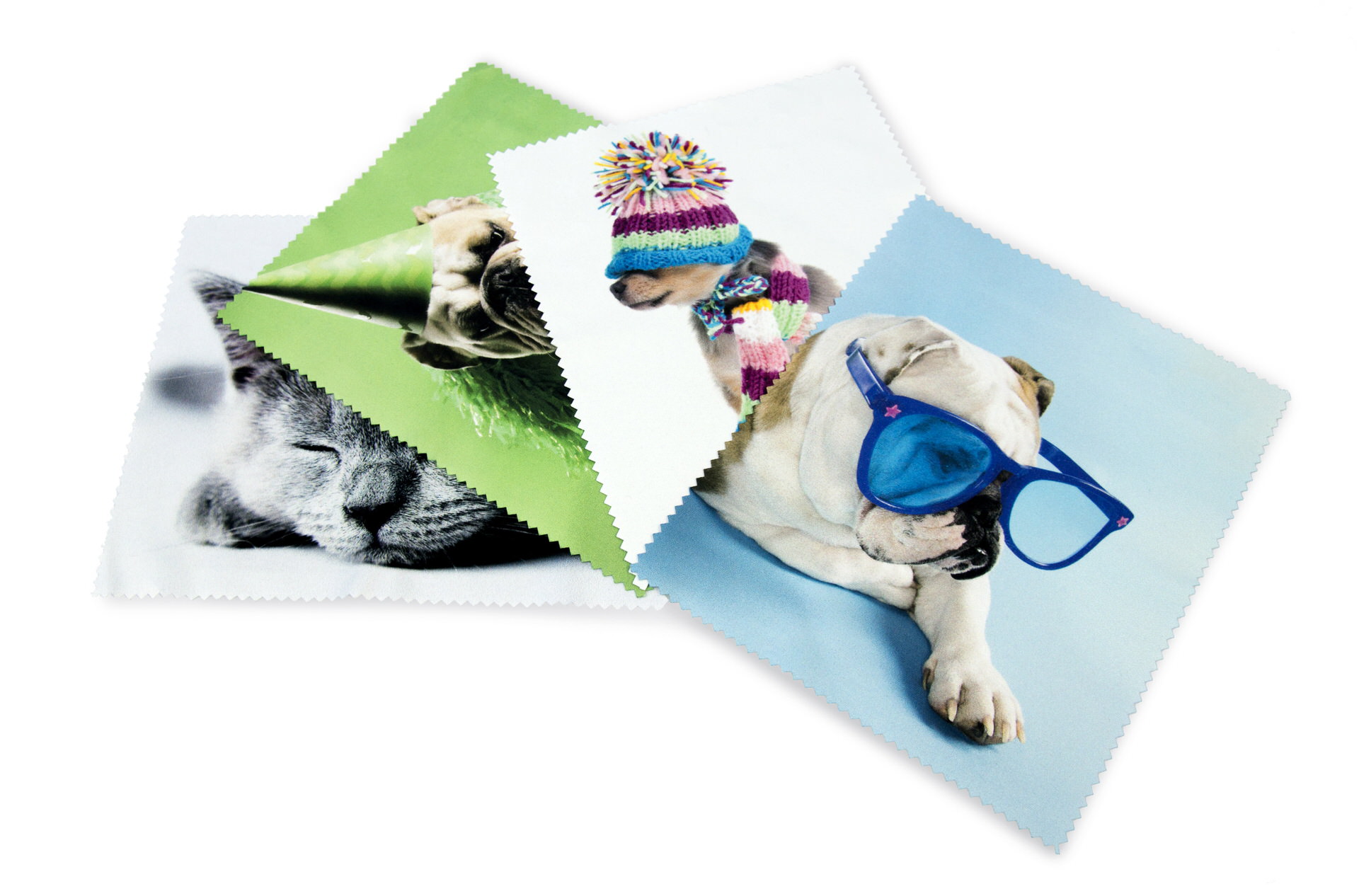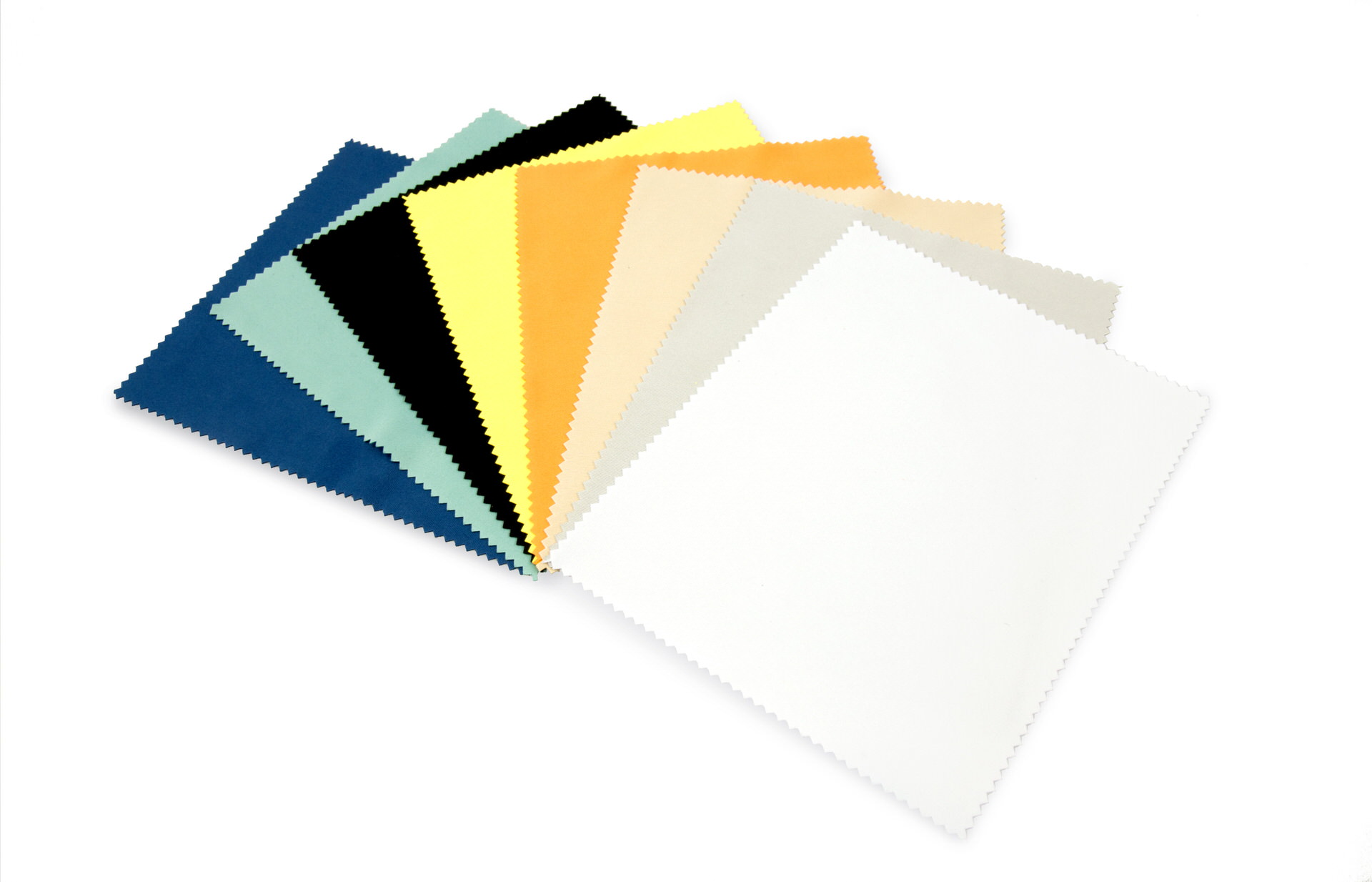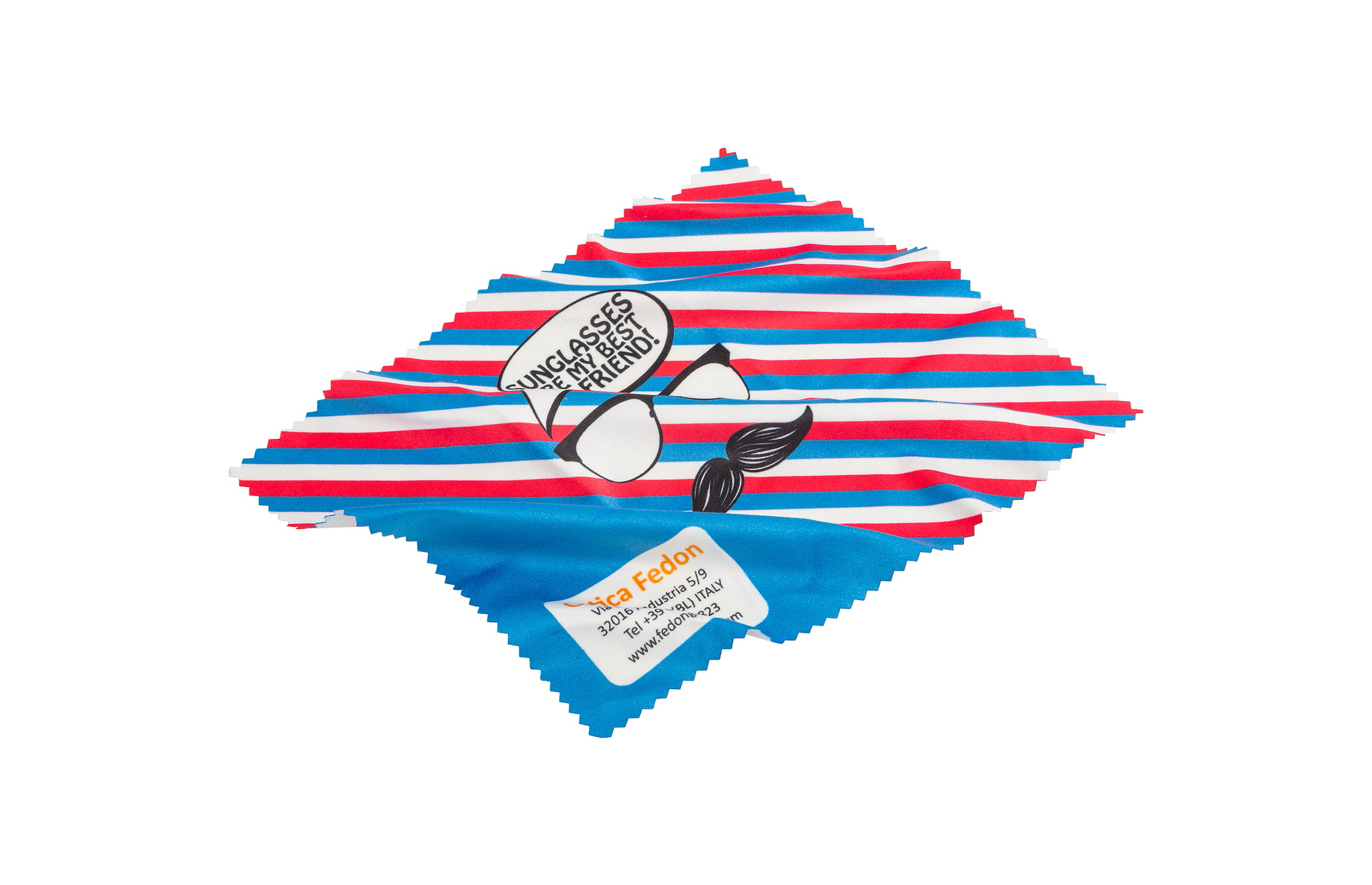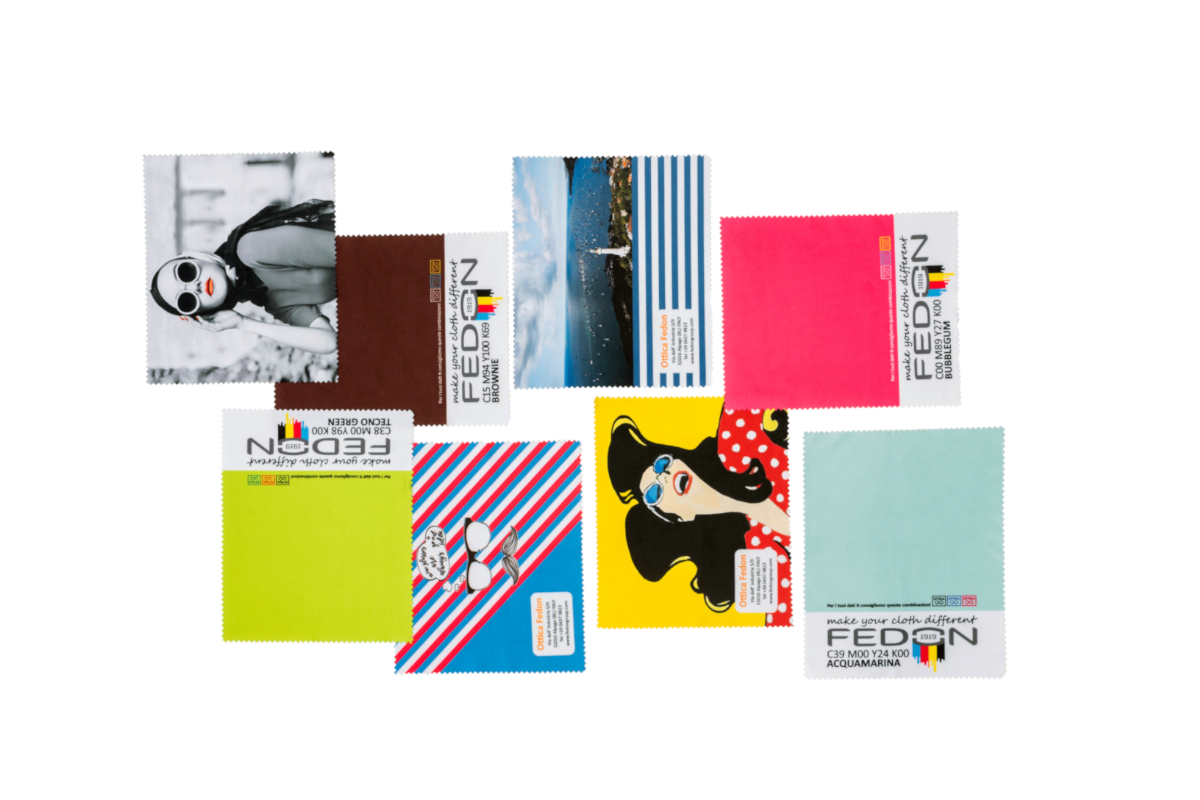 Add value to your shop
Microfibre cloths complete the lens cleaning range. Whether your shop is trendy and colourful or classic and refined, the important thing is that the prints and customizations convey the character of every store and enhance its personality.
Eyeglass lenses are an investment that requires care and protection over time. For this reason, Fedon has chosen to work with Korean microfibre, one of the best in terms of quality and glass-cleaning ability.